Vintage Mid Century Ceramic Owl Tray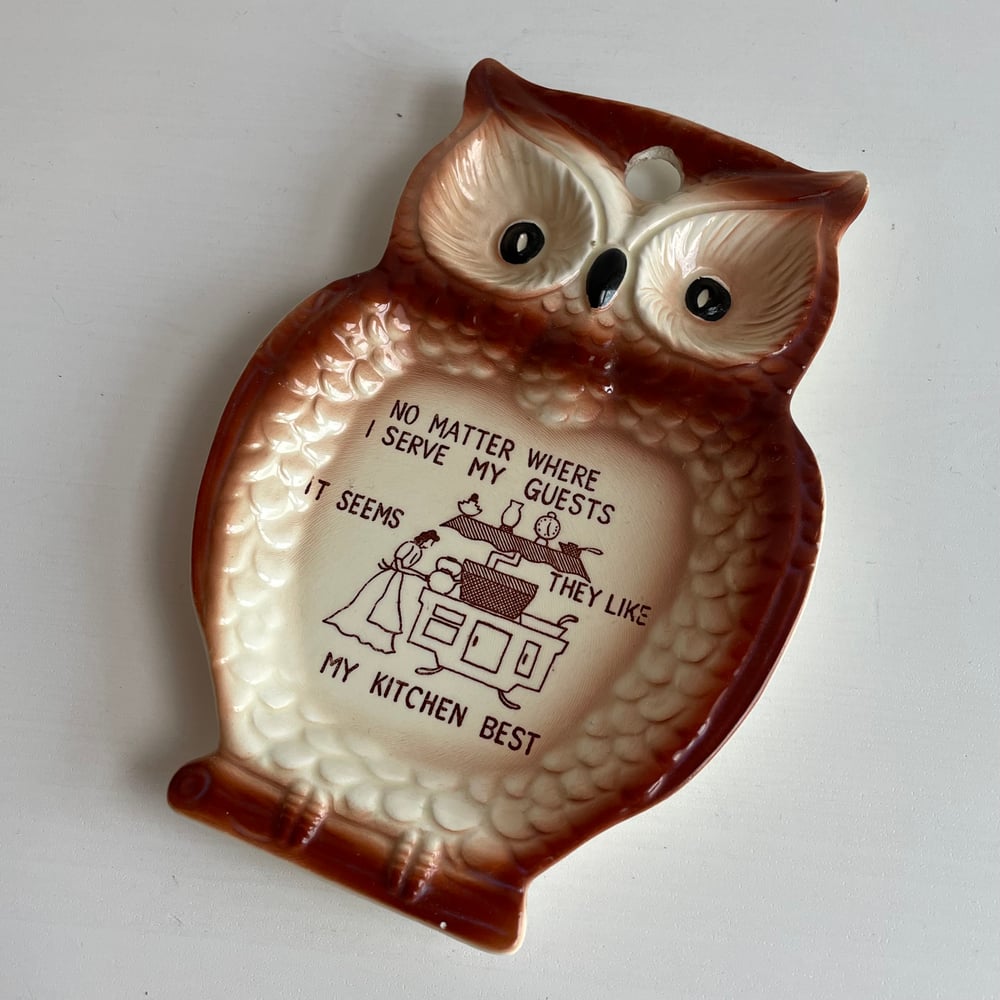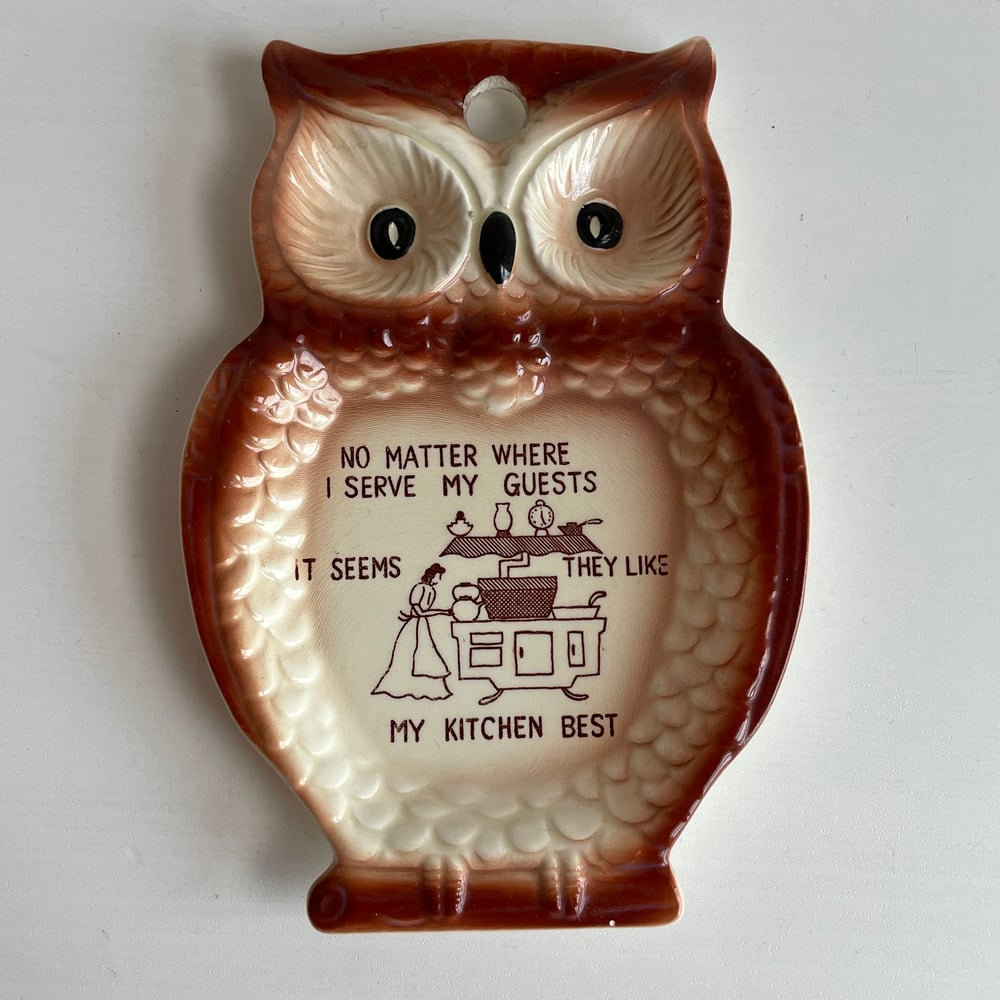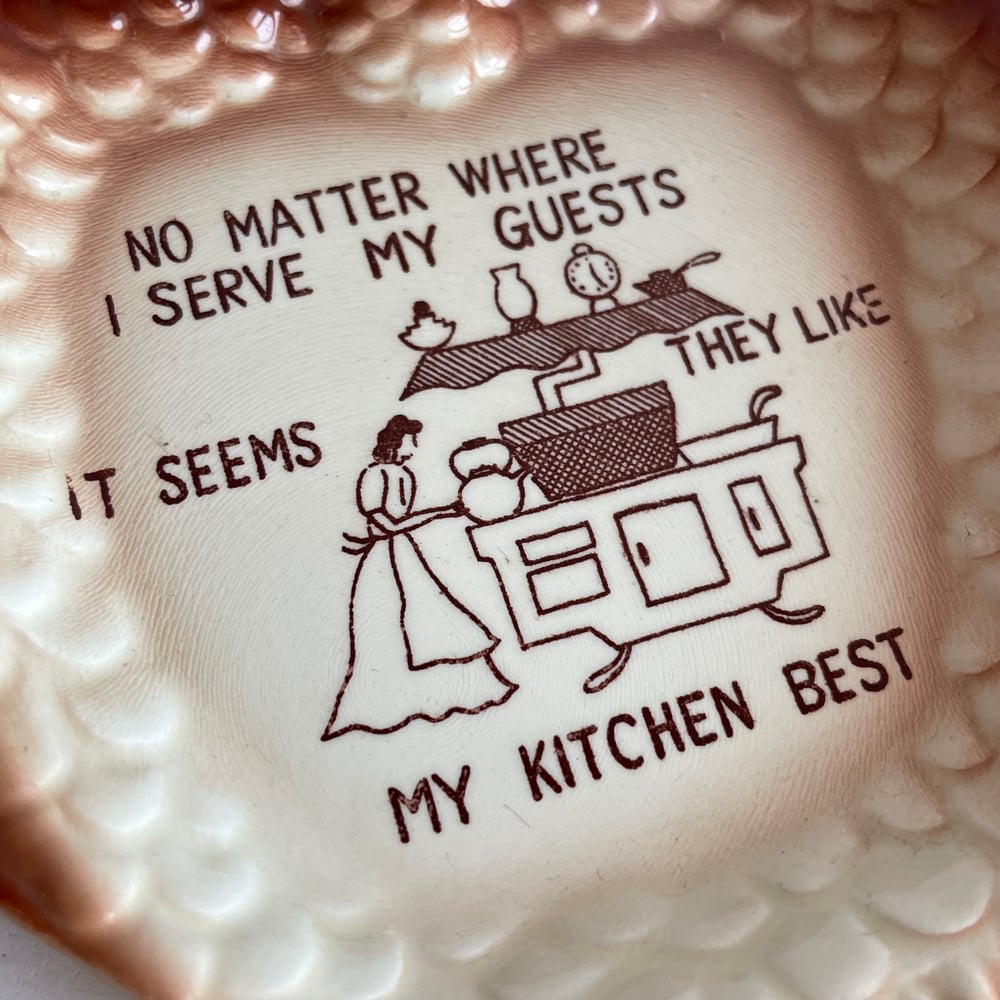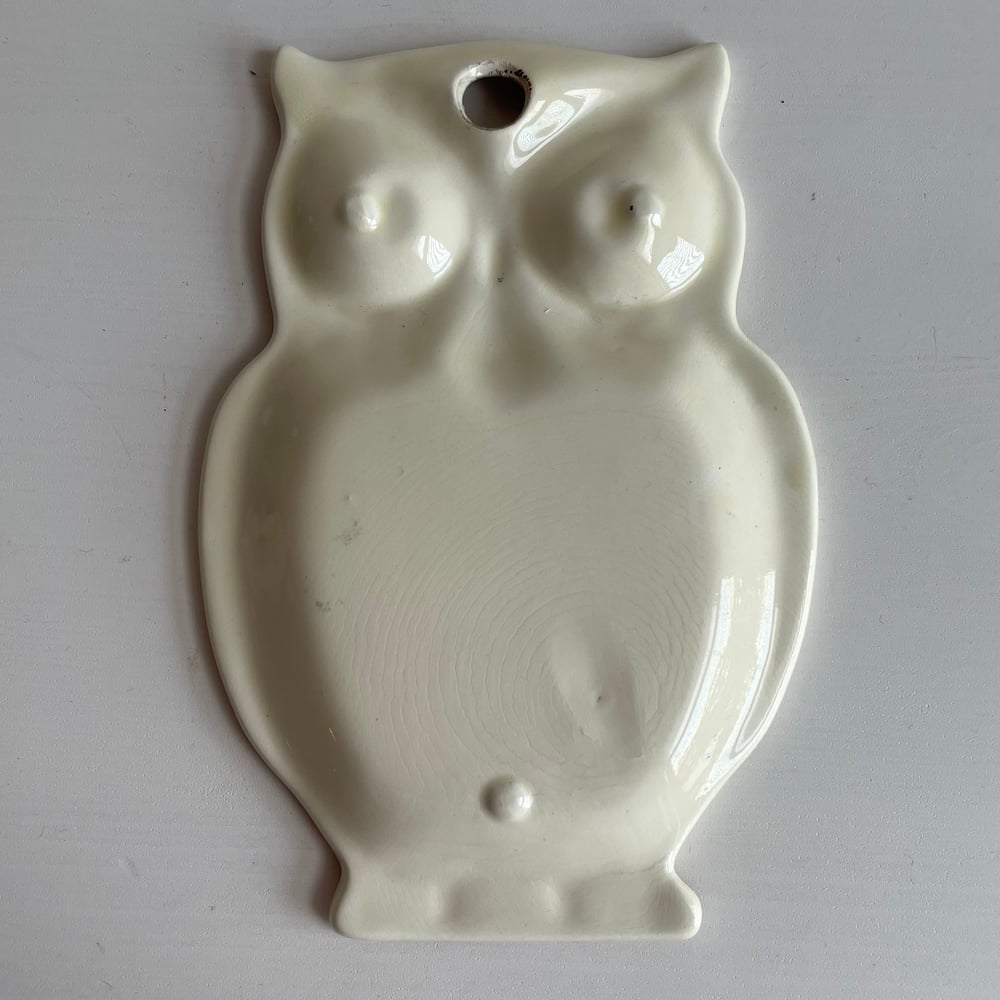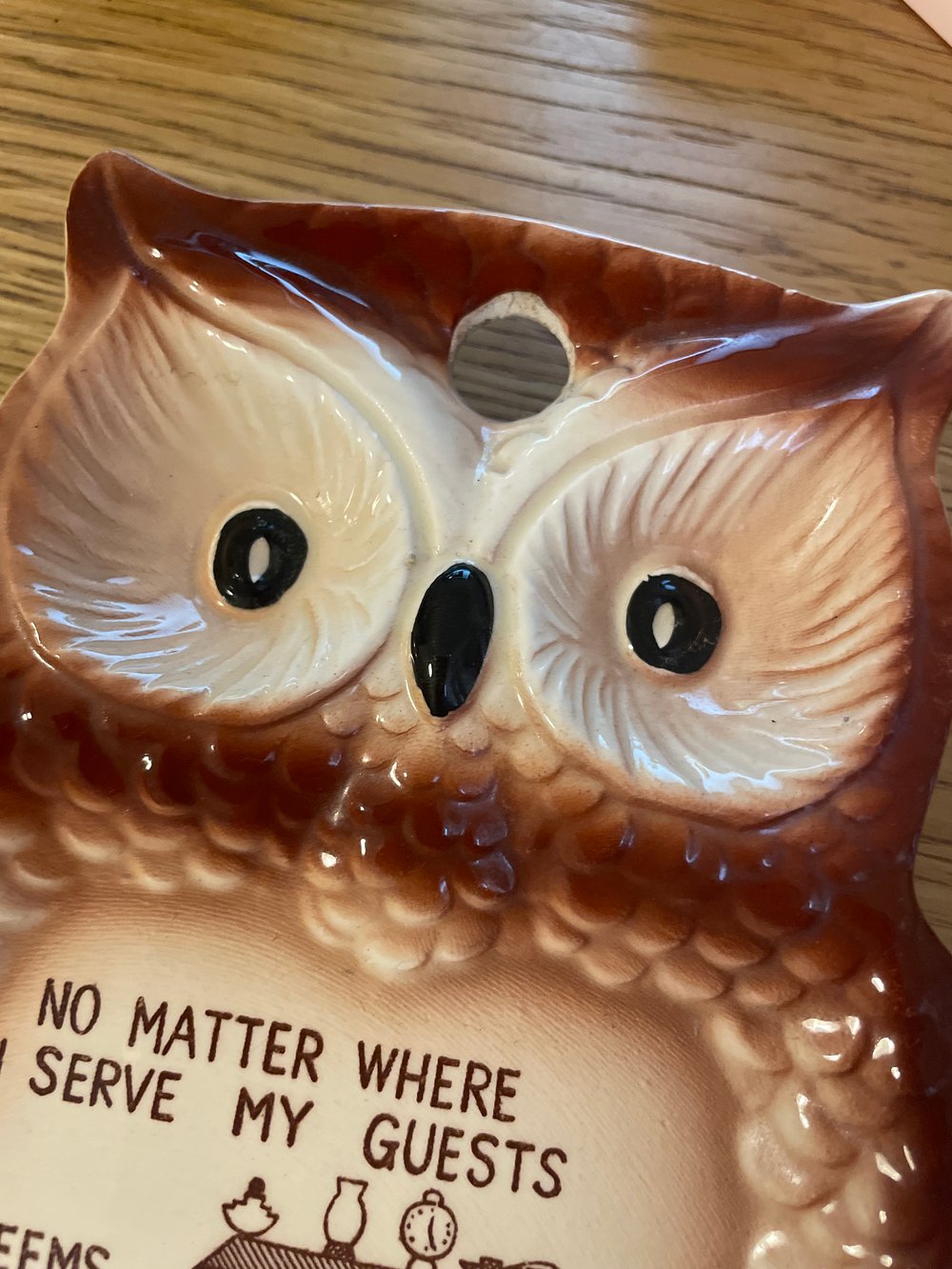 Vintage Owl Poem Tray
Mid-Century- Estimated date (1957)
Small 1mm chip next to owl foot (bottom of tray) on the glaze, fairly unnoticeable, in otherwise great condition!
Can be used to hang on the wall as decor or can be used to hold spoons whilst in the middle of cooking/preparing hot drinks etc.
Height (head to toe): 17cm
Width of tray: 11.5cm
Depth: 1.5cm
"NO MATTER WHERE I SERVE MY GUESTS IT SEEMS THEY LIKE MY KITCHEN BEST".