Vintage Brass Sitting Cat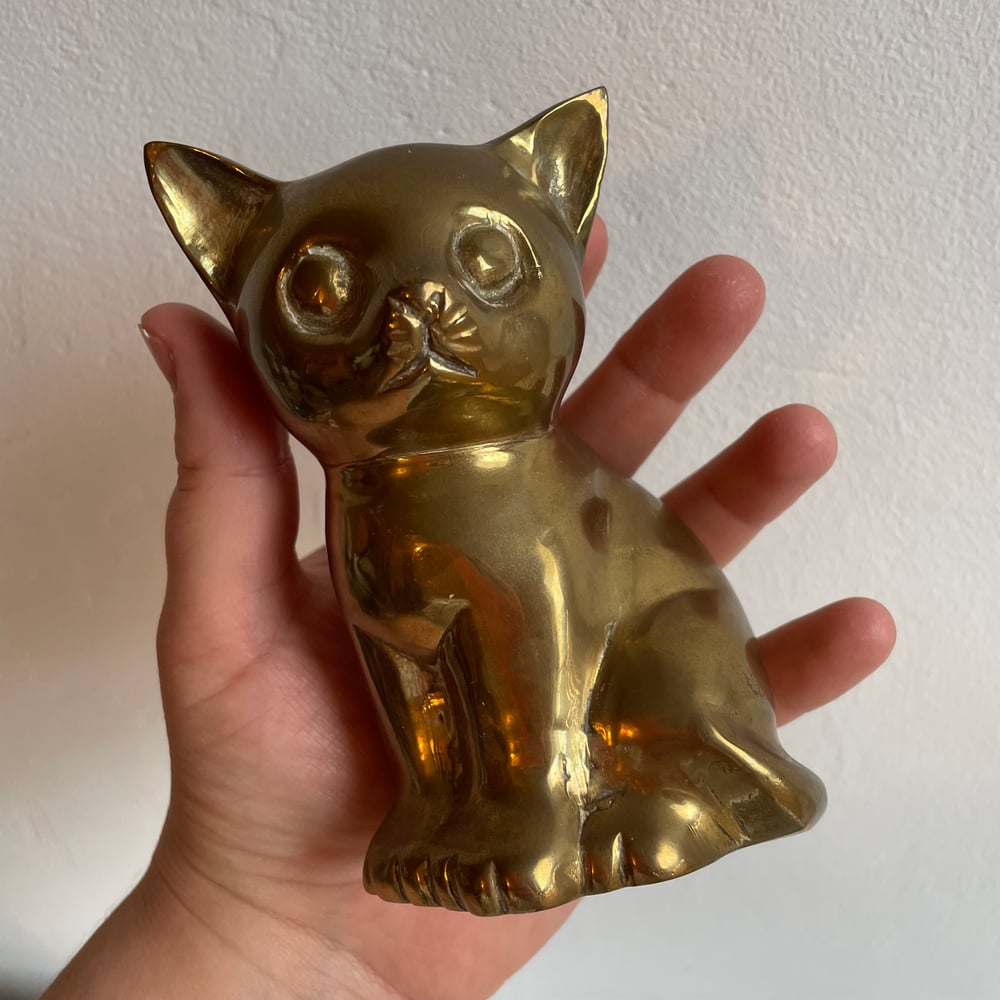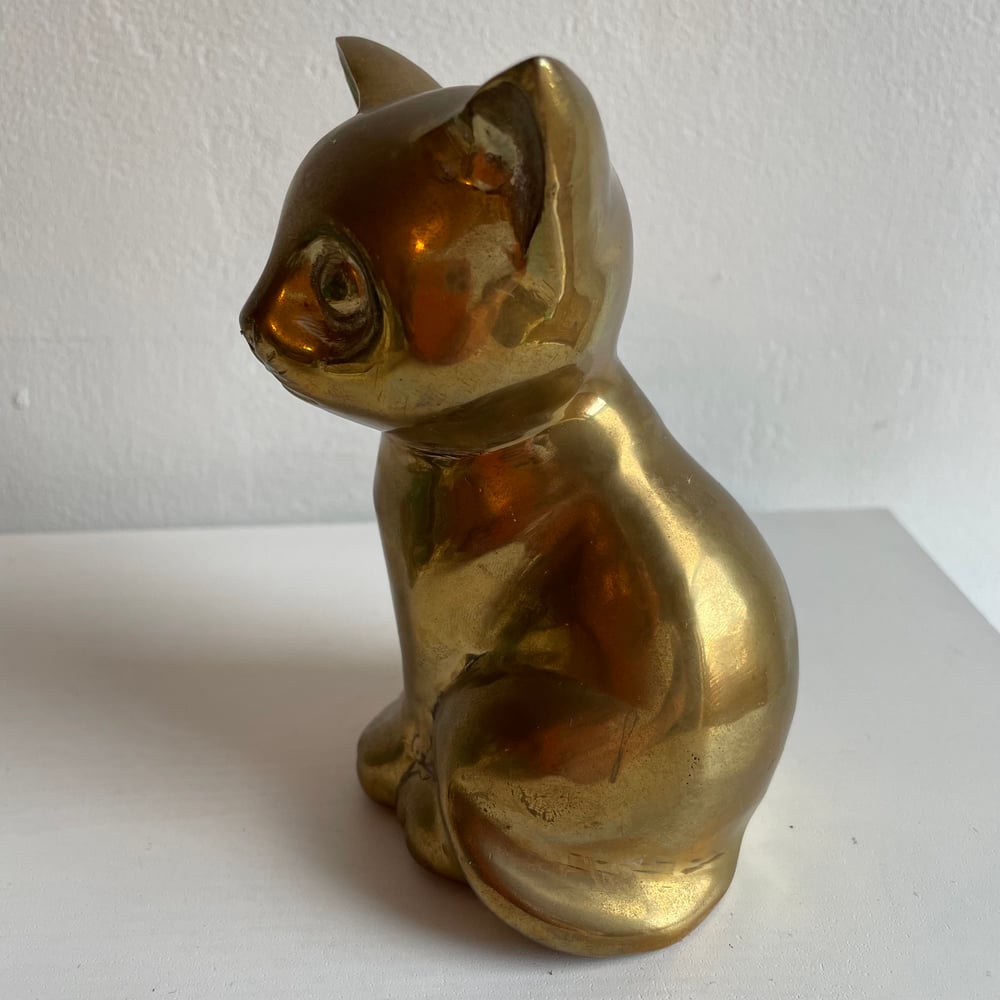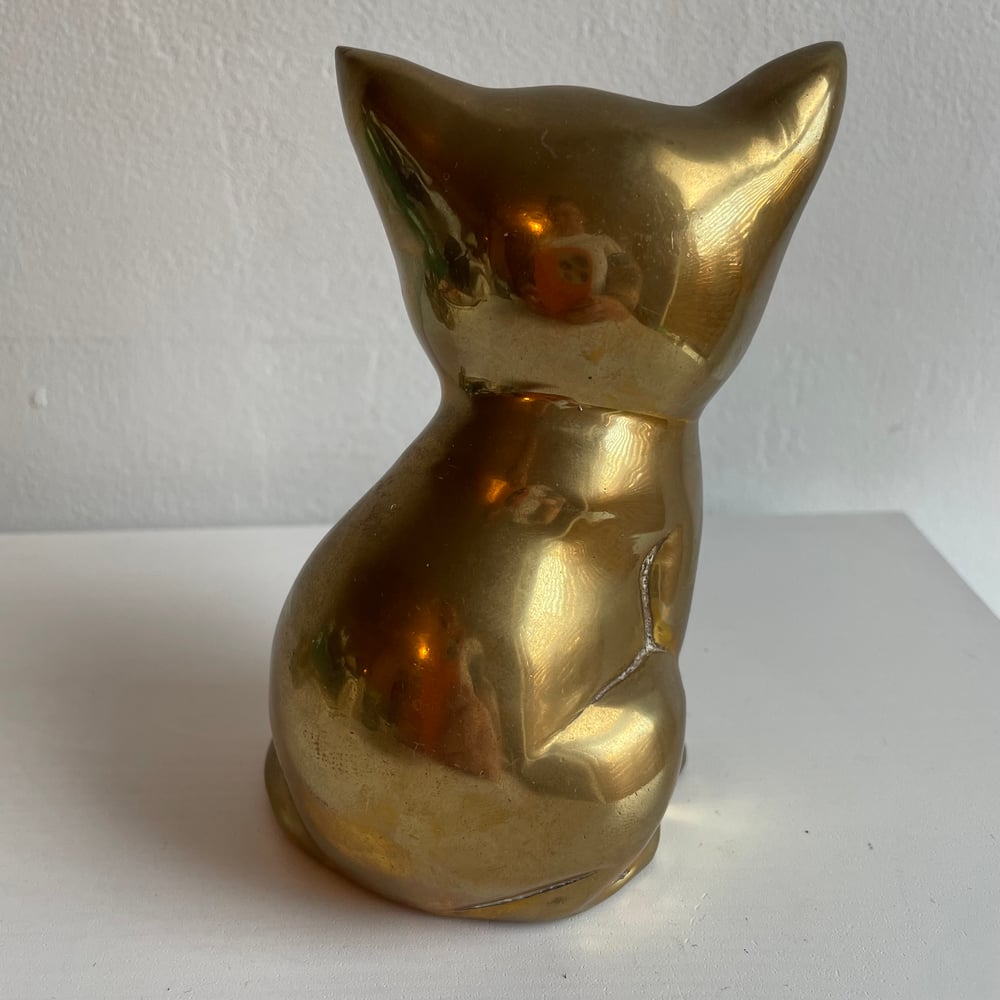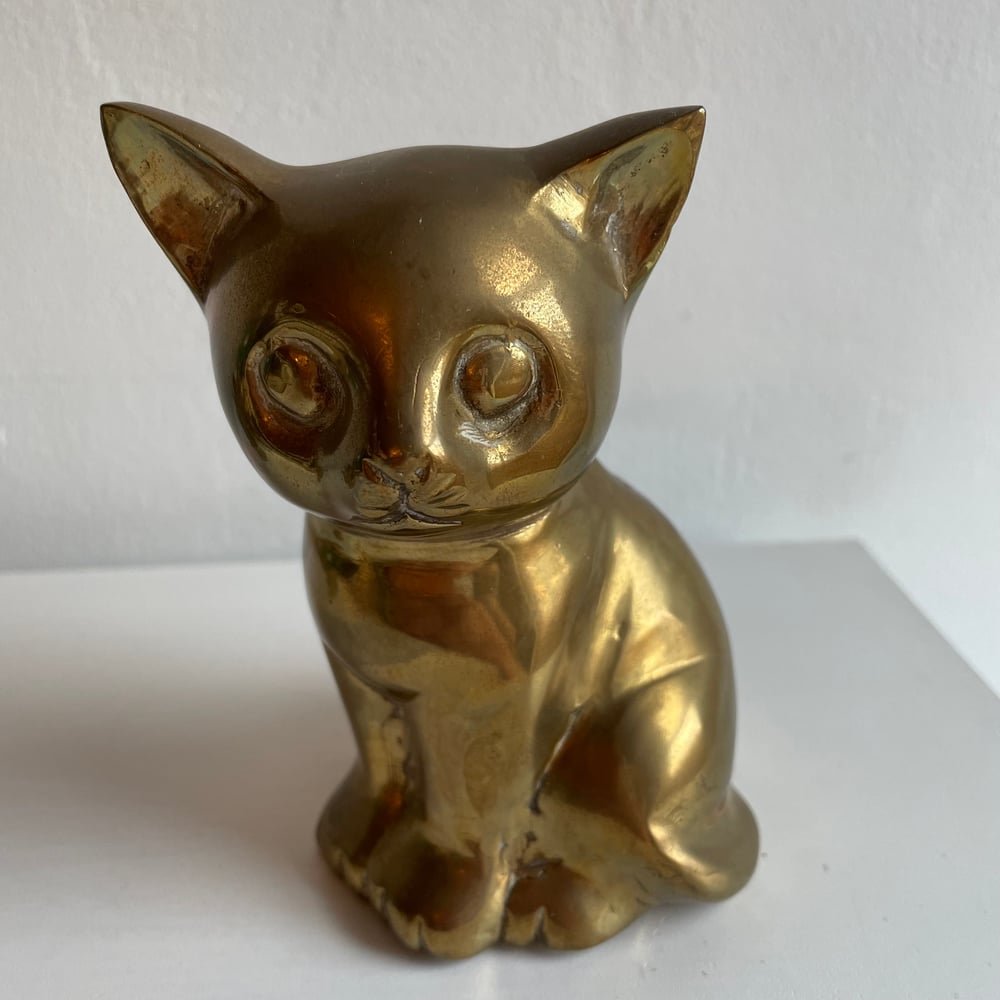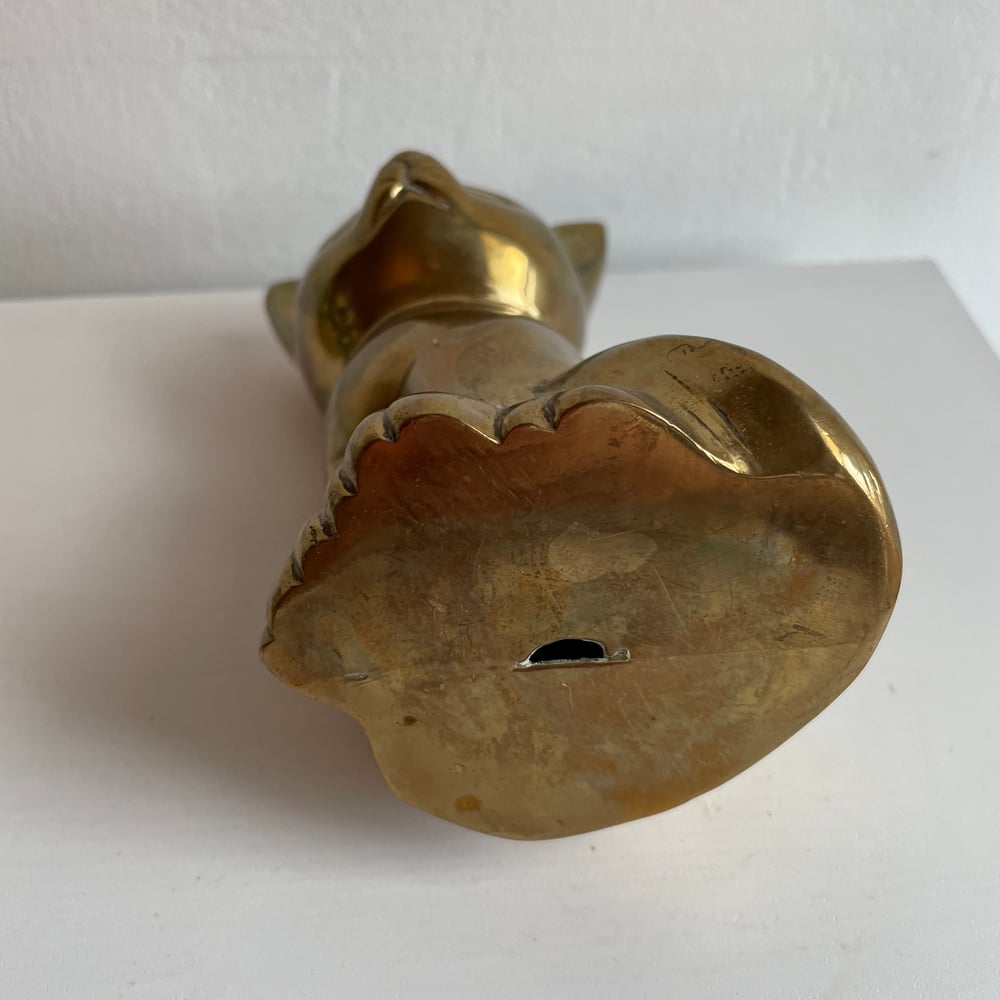 Vintage Brass Sitting Cat
Very unique and strange looking cat brass, large rounded eyes, smooth texture, lowered ears, very simple aesthetics/design.
Height: 12cm
Width: 7.5cm
Depth: 7.5cm
Good weight to it; to be used as paper weight/doorstop/home decor.
Great condition as seen in images, if you have any questions/requests please message @_luckytrinkets_ on Instagram.