Retro Telephone Climbing Cats Bank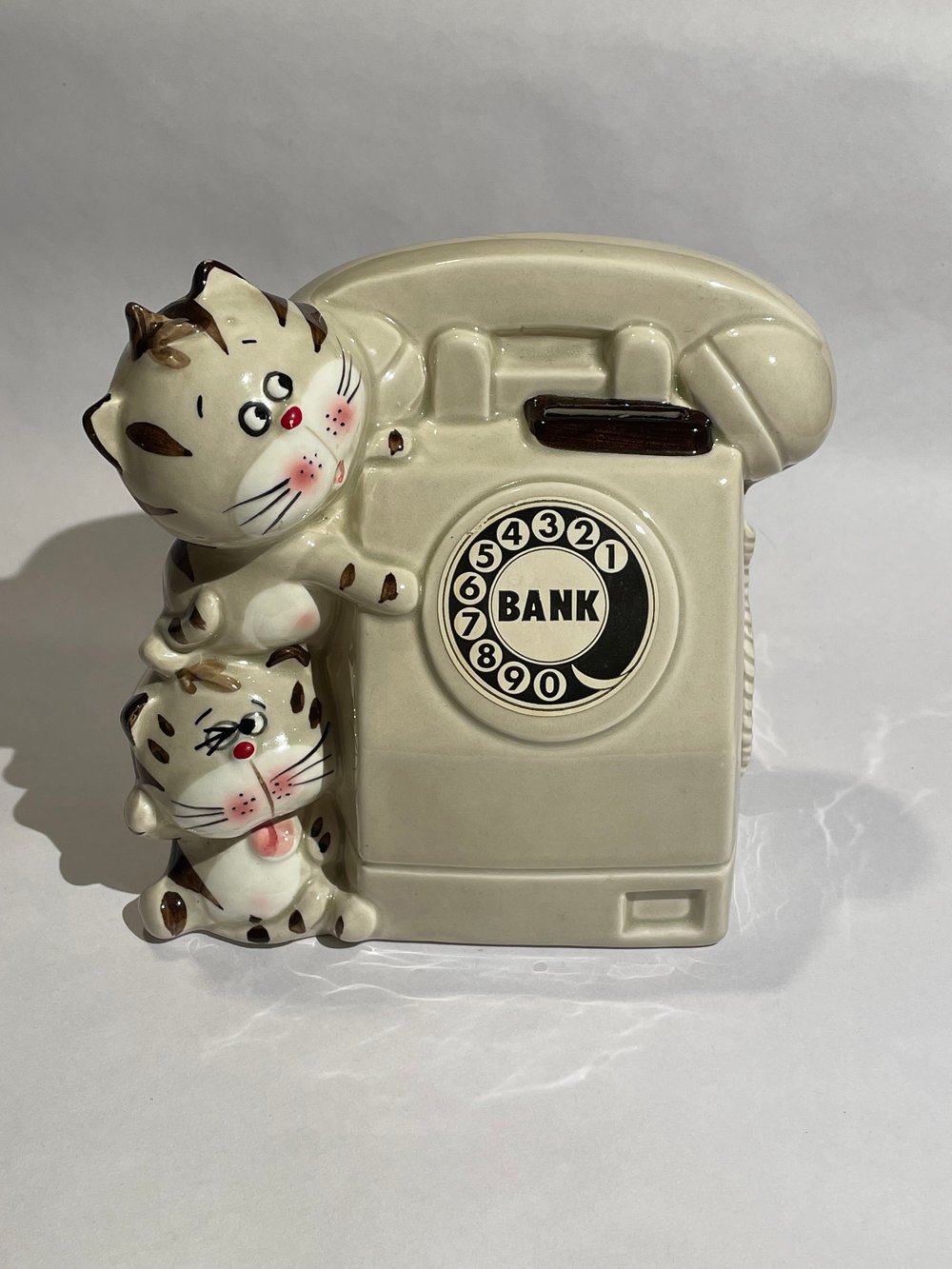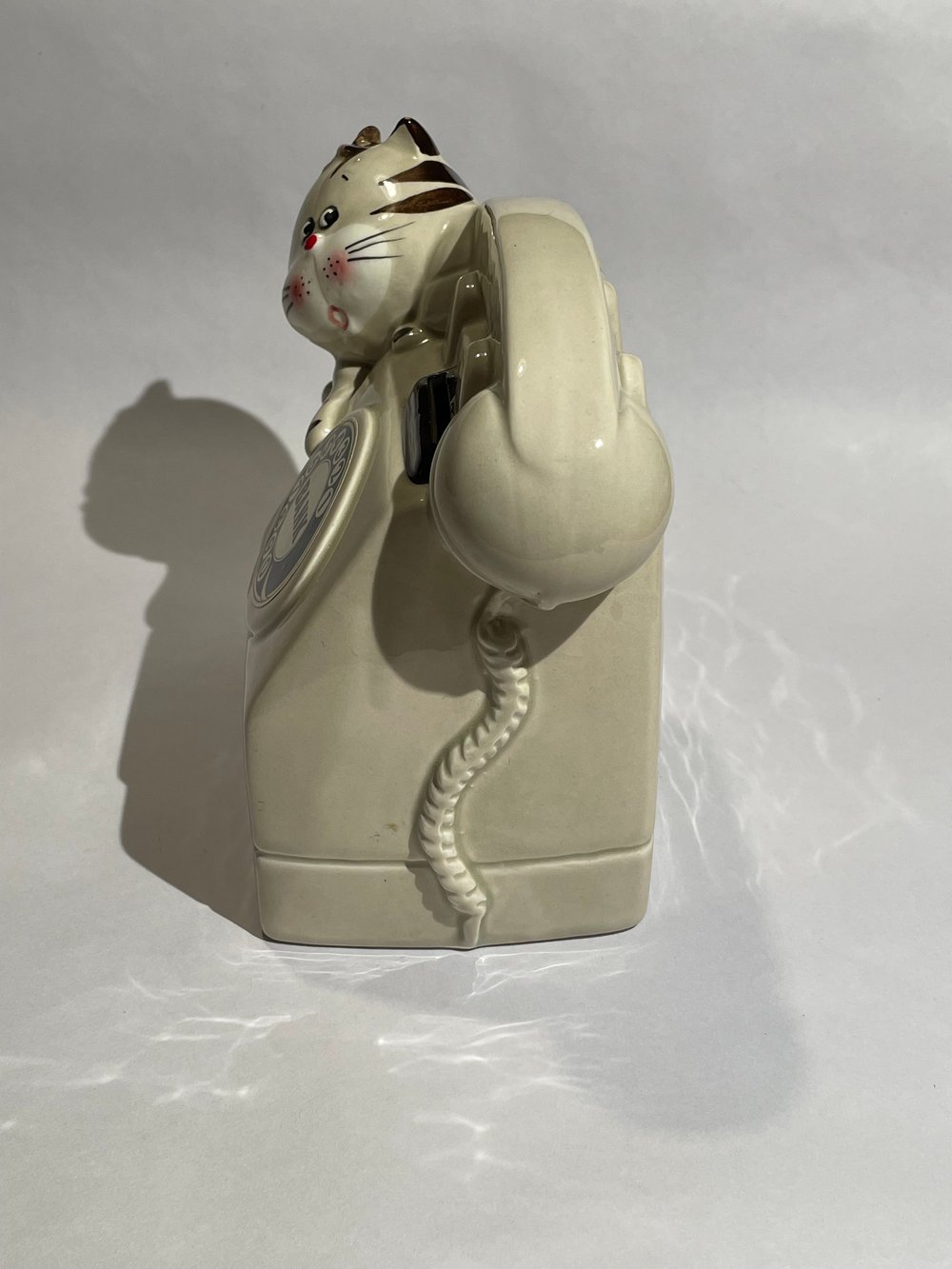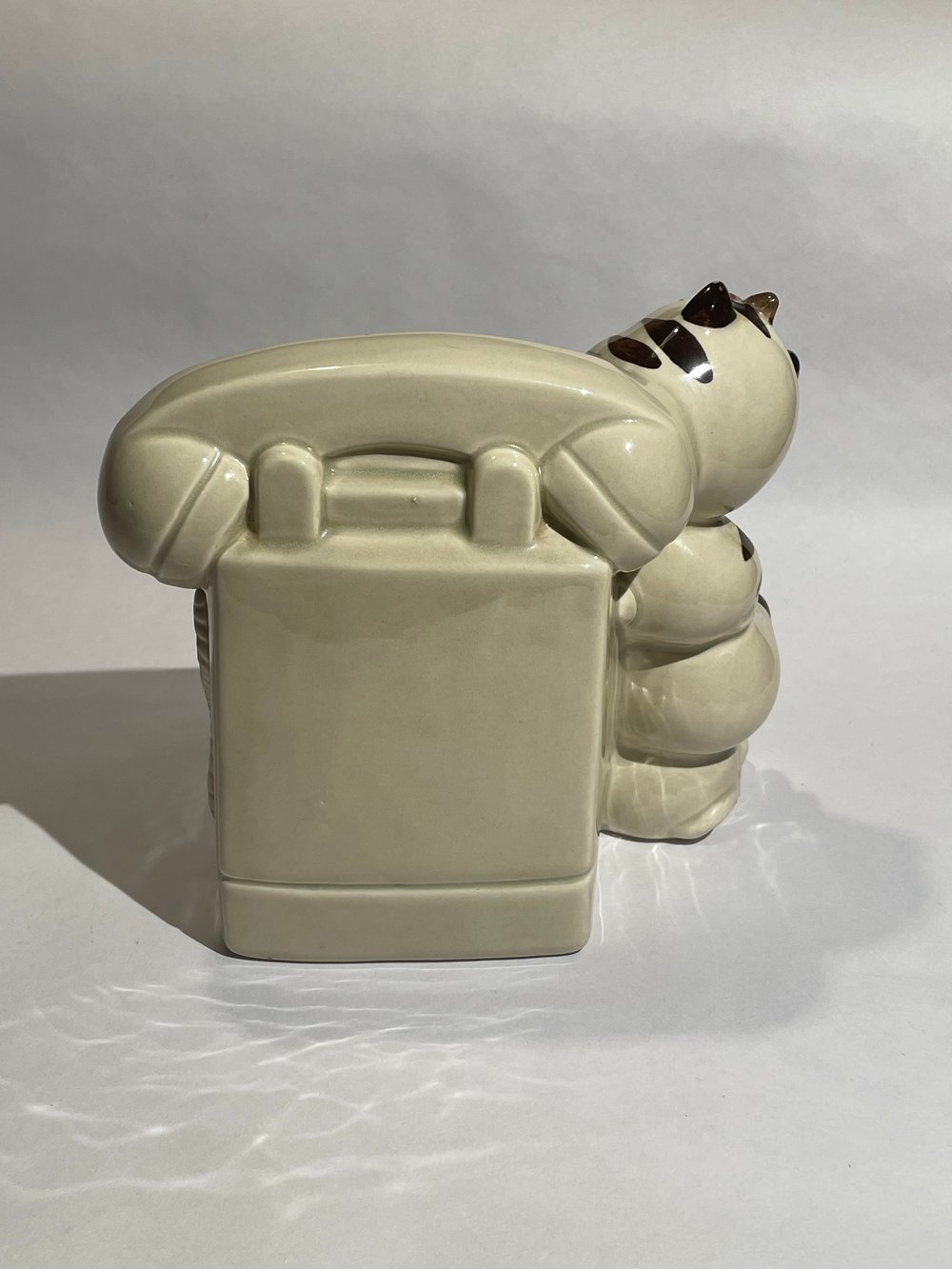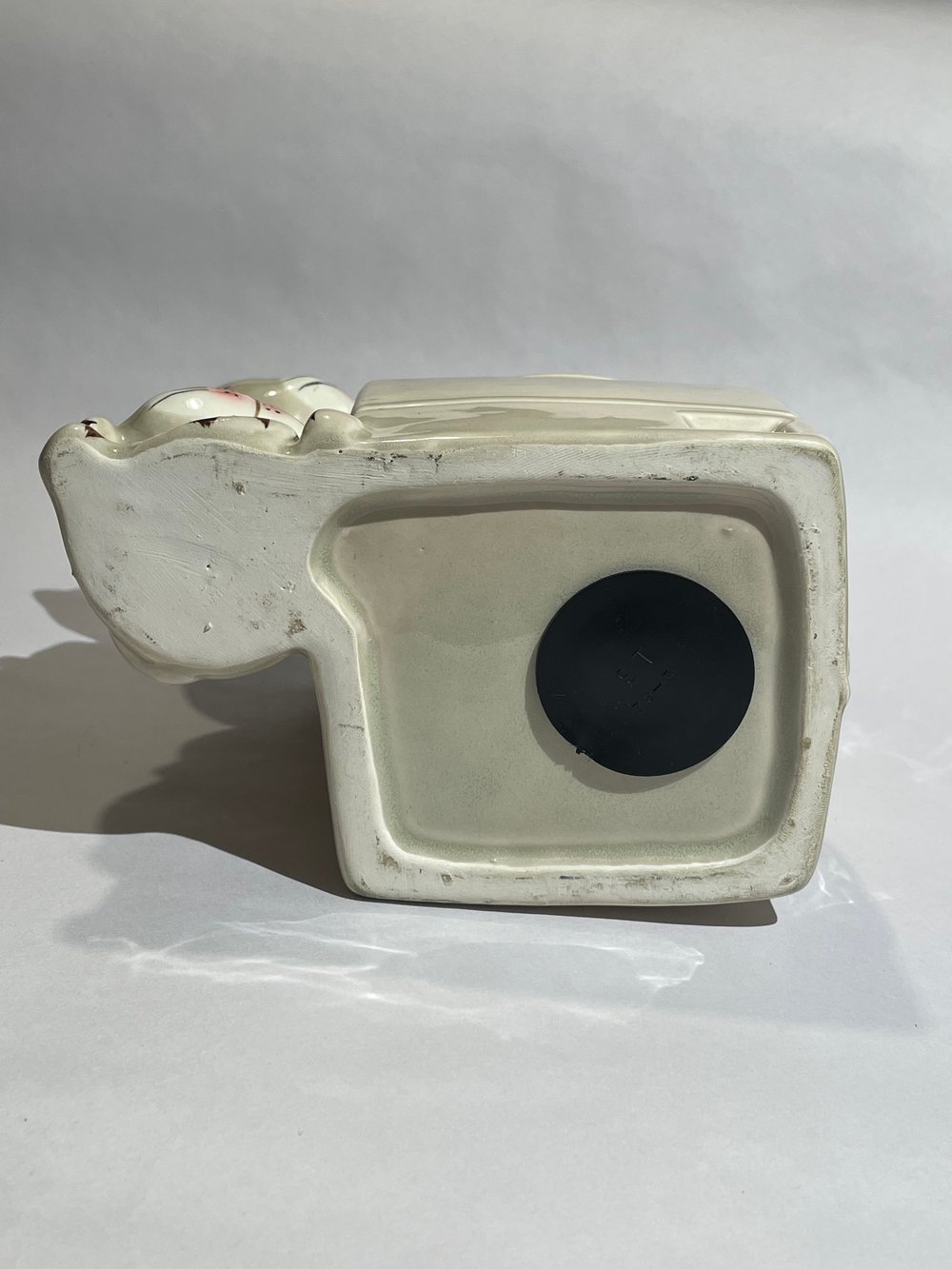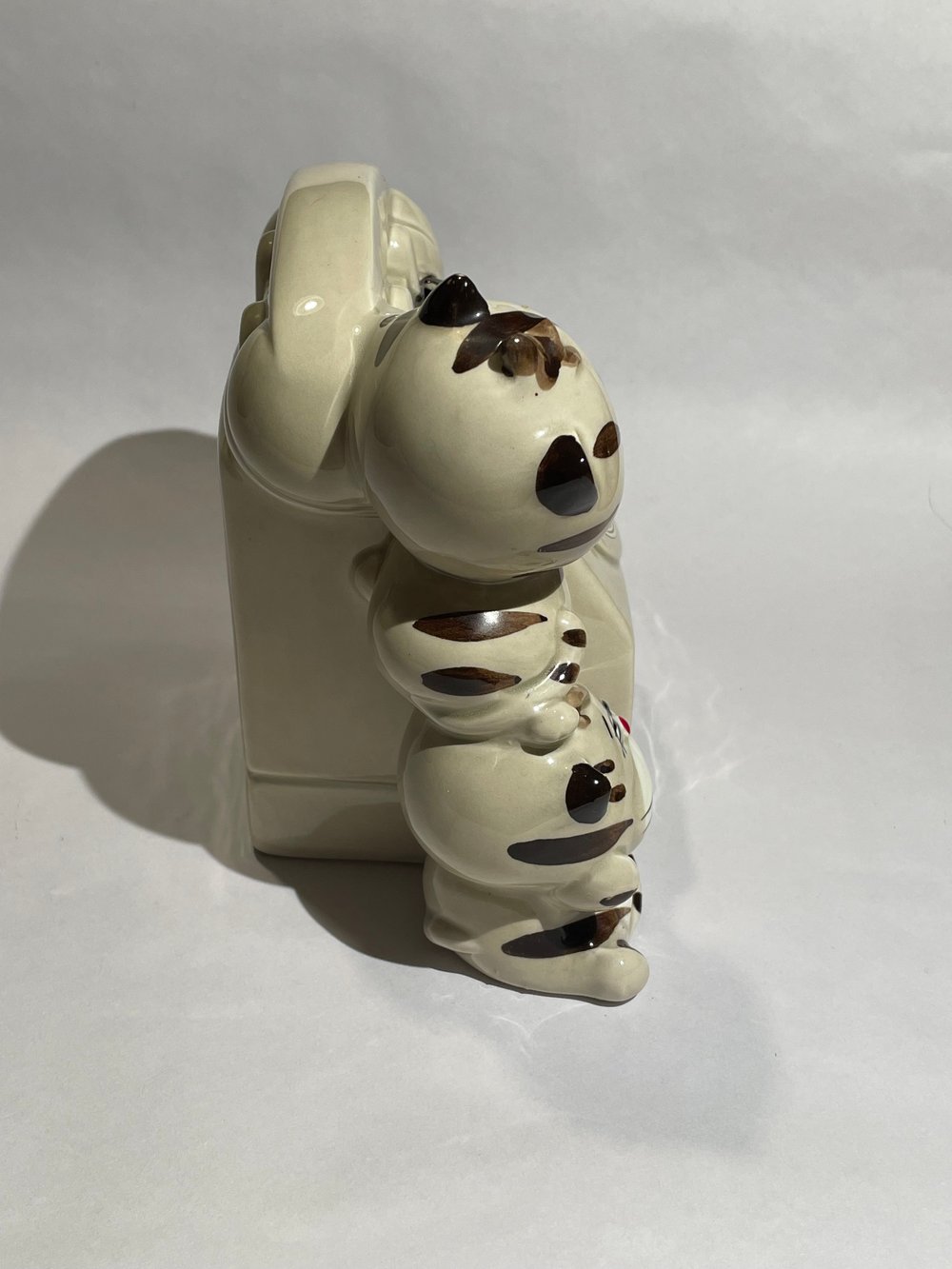 Retro Telephone Climbing Cat Bank
I can't seem to find anything similar to this for reference, but would hazard a good guess that it is a 1960's-1980's Japanese Ceramic.
-If you have any information please let me know!
14cm height
14.5cm width
8.3cm depth
In great condition no major defects, front telephone sticker has a slight rip in between numbers 4/5 but is barely noticeable (see images).
If you would like more pictures of this item please feel free to email luckytrinketmail@gmail.com for more.