Brazilian Lustreware Lion and Lioness Statue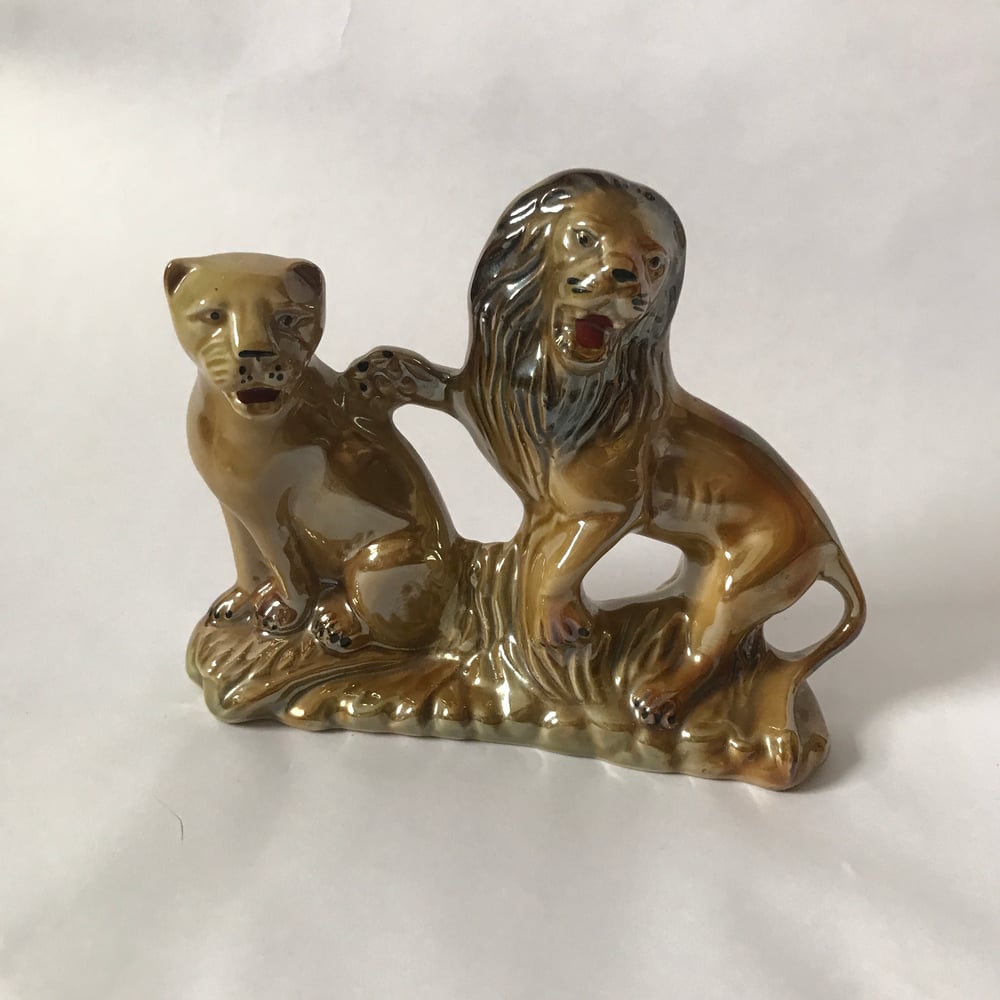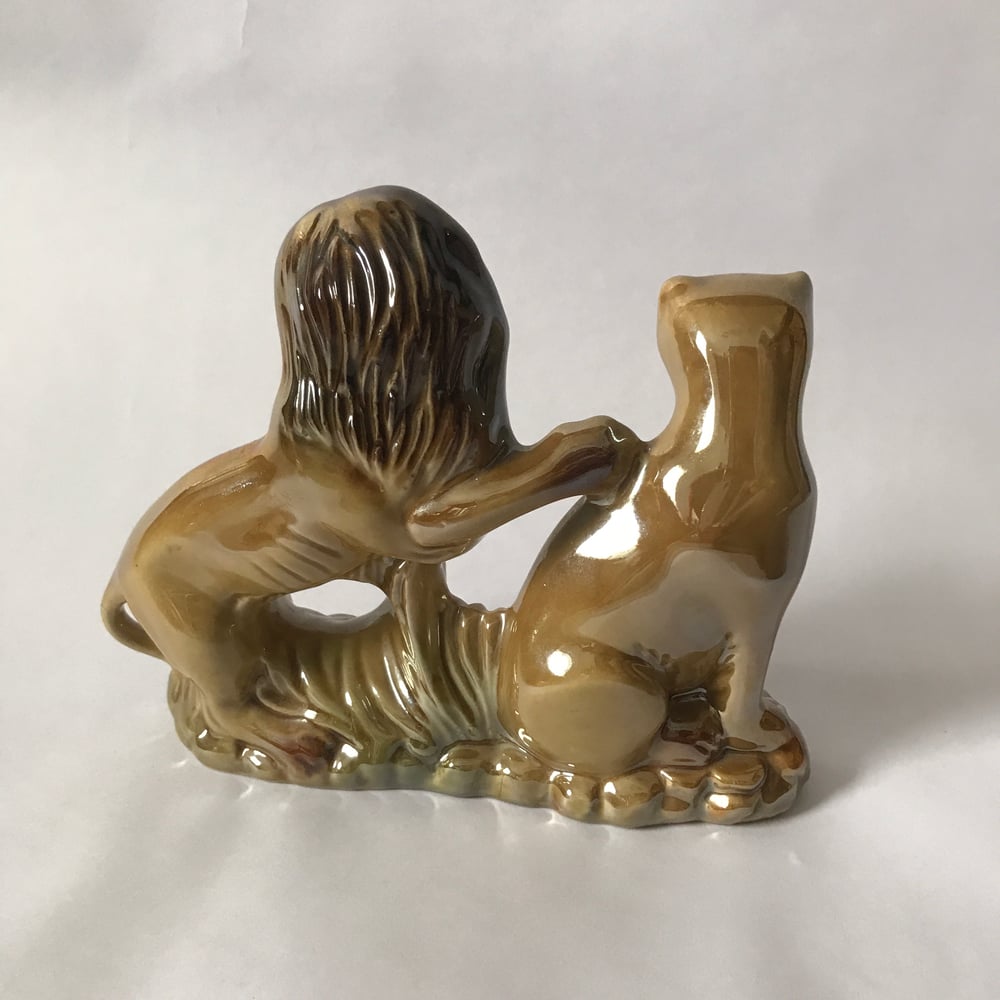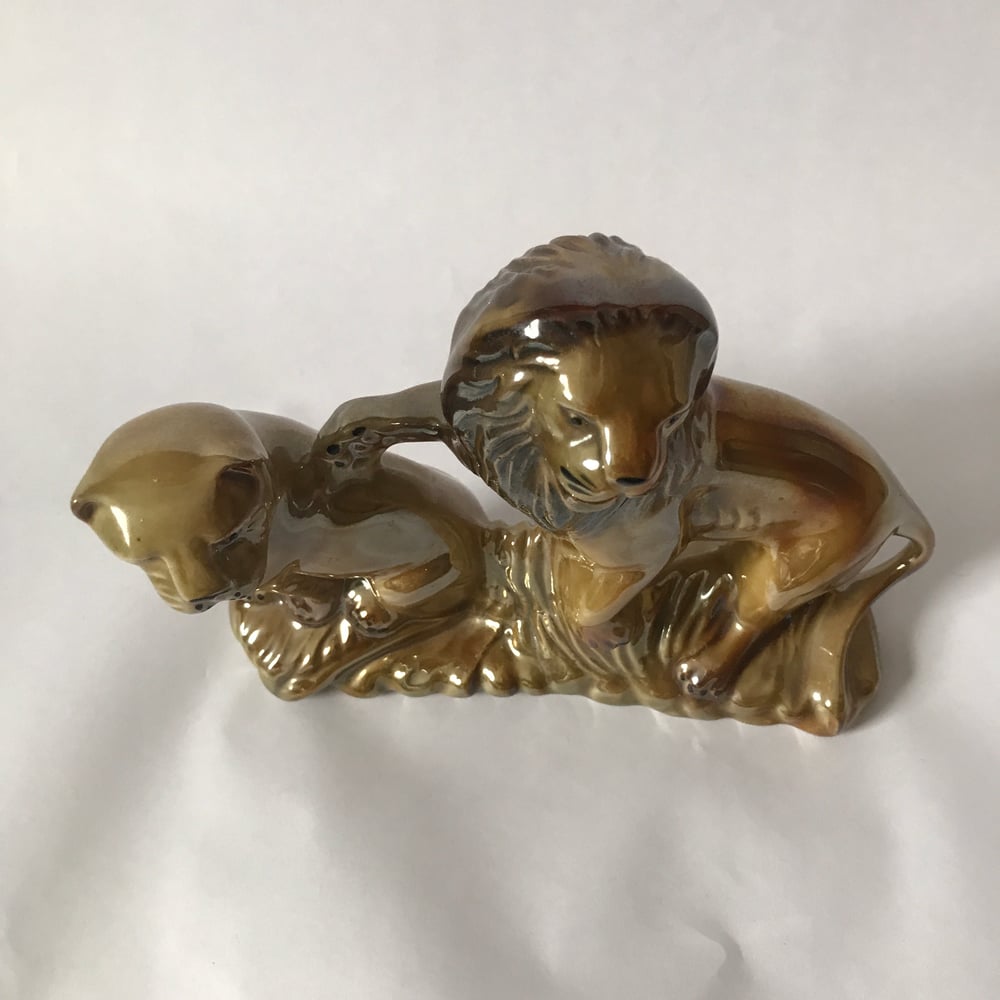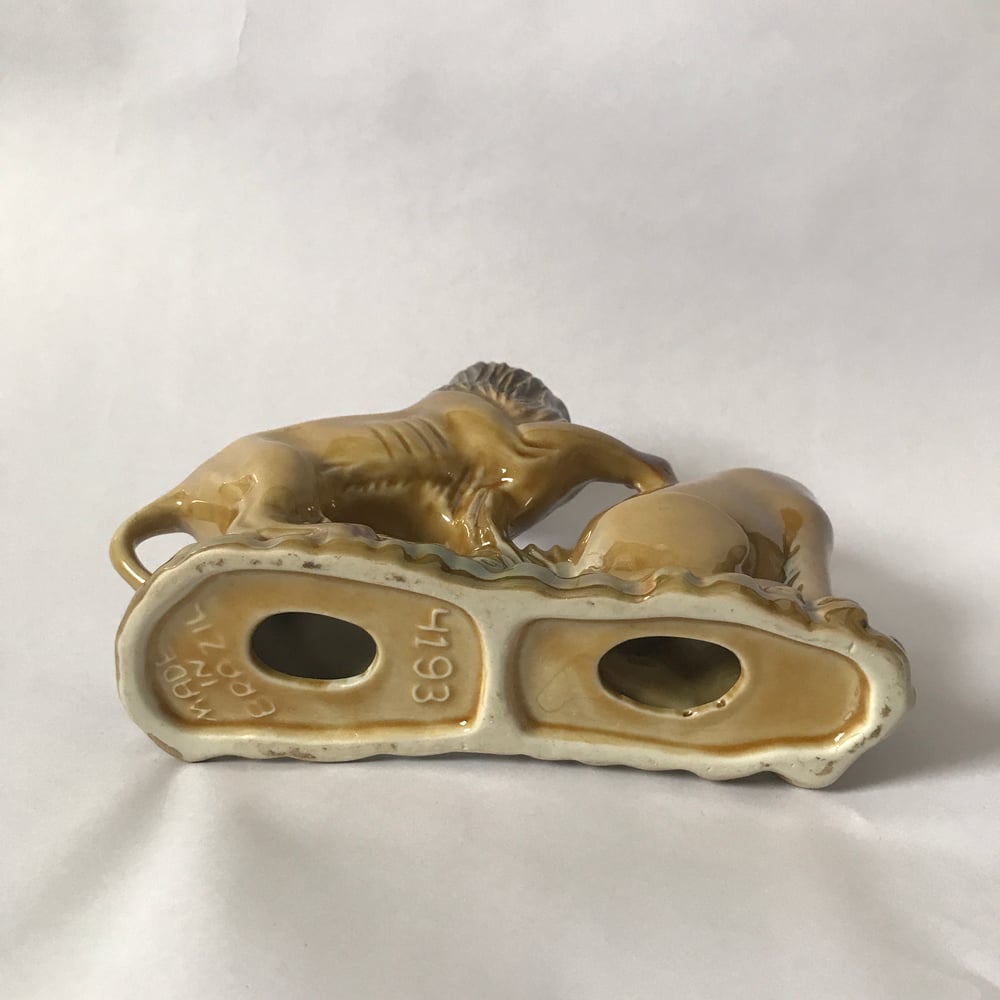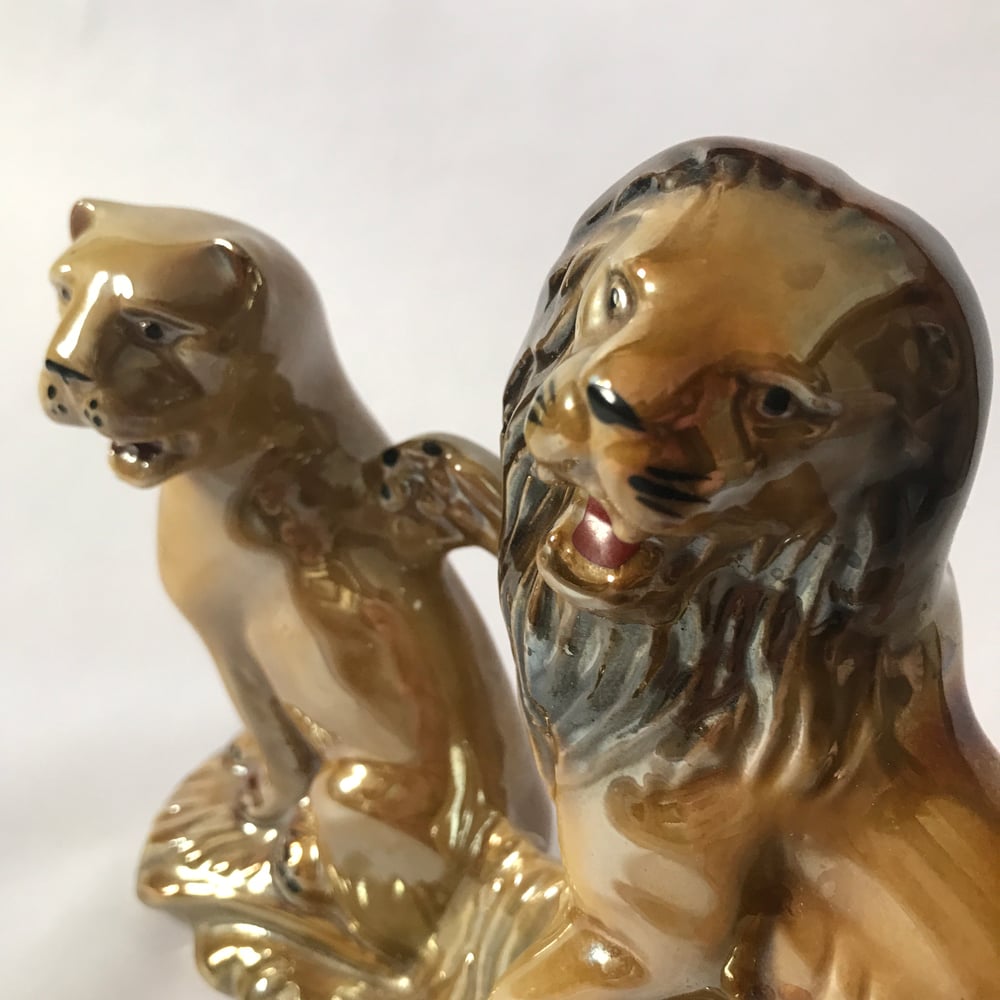 1960's Lion and Lioness Lusterware Figure
Great condition, some painting/production imperfections, but in great condition.
Underneath reads 'MADE IN BRAZIL'
(Model number '4193')
Colours may be affected by lighting because of the shine from the glaze.
19cm Length
15cm Height
7cm Deep
If you would like more pictures of this item please feel free to email luckytrinketmail@gmail.com for more.