Large Vintage Ceramic Piggy Bank 1940-1960's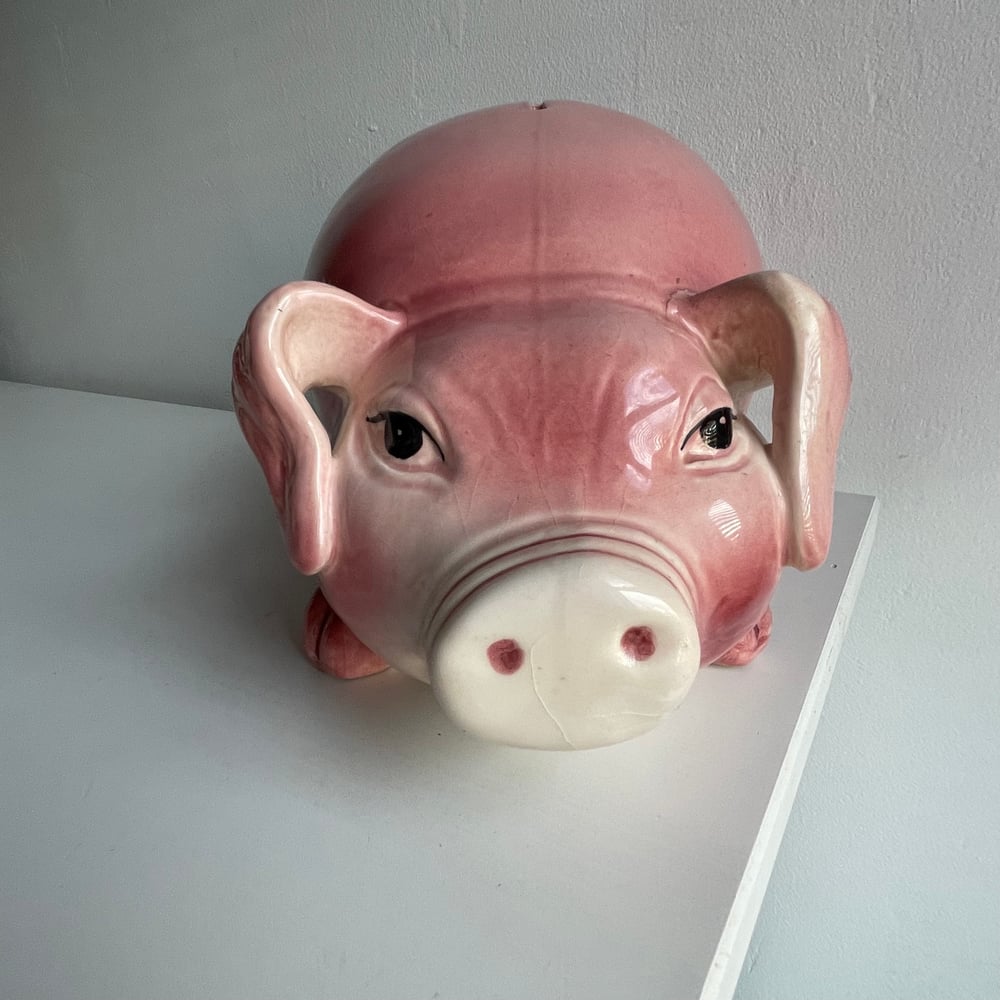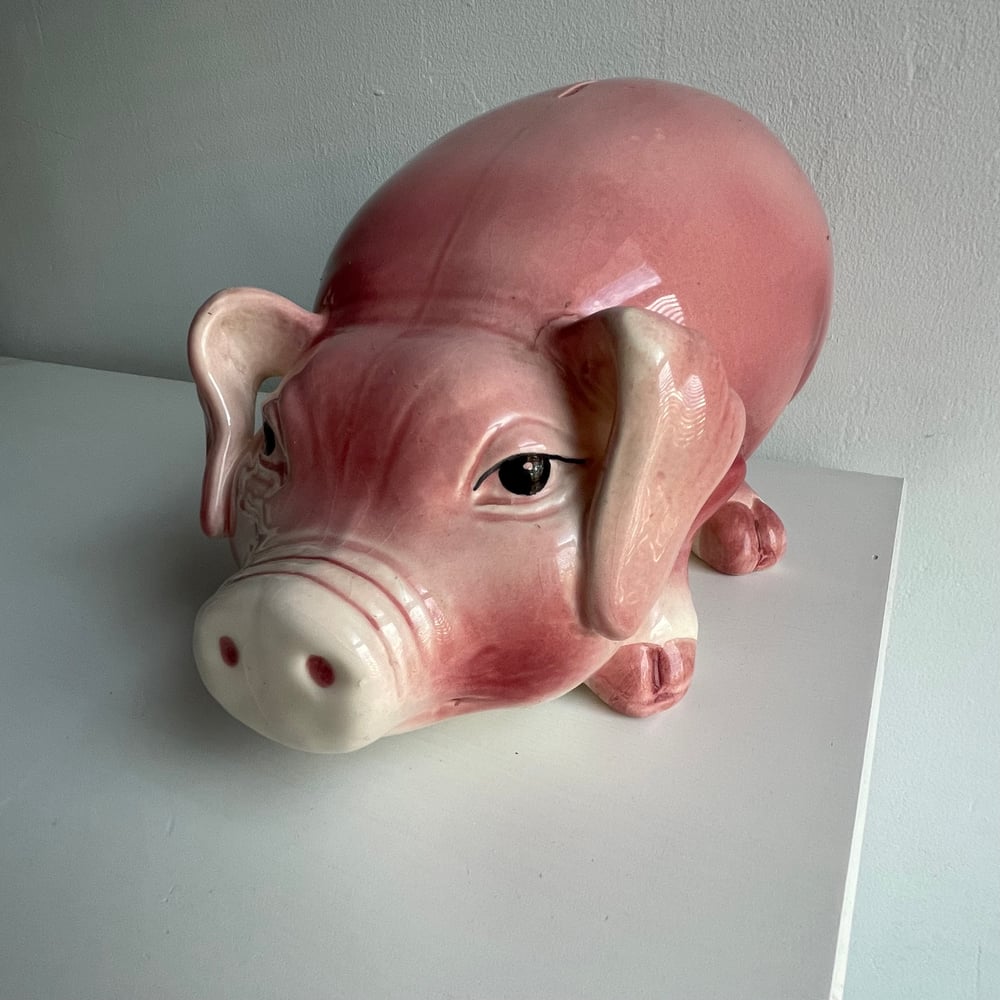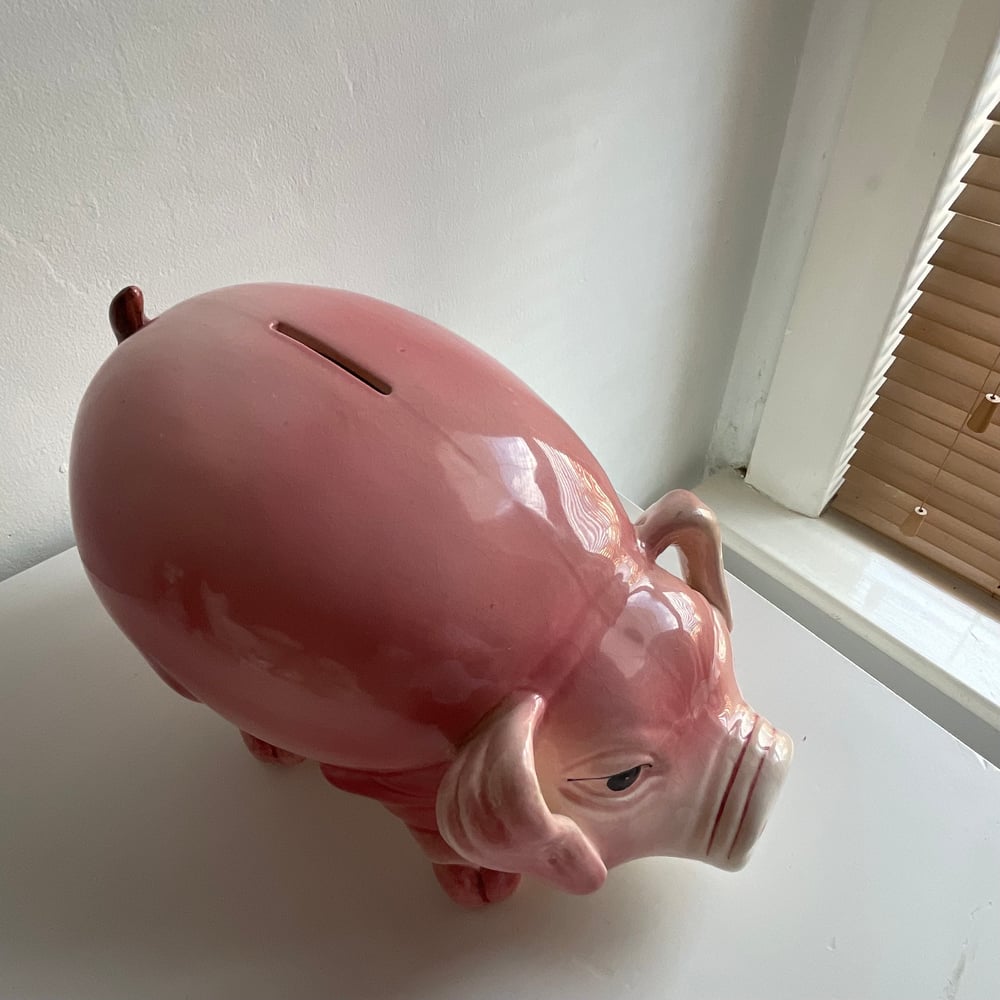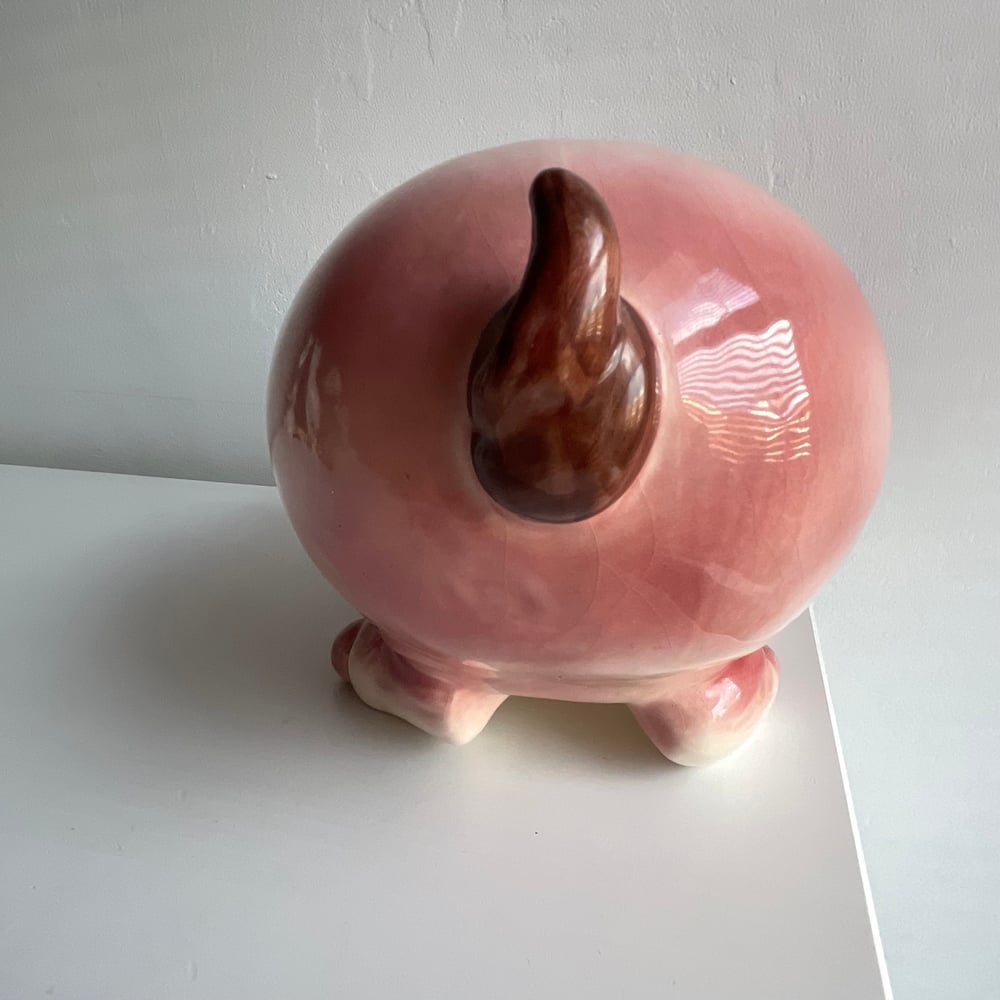 Vintage Piggy Bank
Estimated date (1940's-1960's)
Length (nose to tail): 30cm
Height: 16cm
Widest width: 16cm
This piggy bank is in great condition!
No major breakages, just minor glaze crackling.
The rubber stopper on the underside is missing however, but can be replaced with another stopper.
- unfortunately, this item is so large and heavy it will cost around £60-70 to post to USA and I assume it will be too pricey to Mail elsewhere also, this is why postage is only available to UK at the moment. If you wish to buy this item from anywhere outside of the UK please message @_luckytrinkets_ on Instagram and I can add the postage on for you! But beware it will be fairly expensive!