Mid-Century Ceramic Cat Tray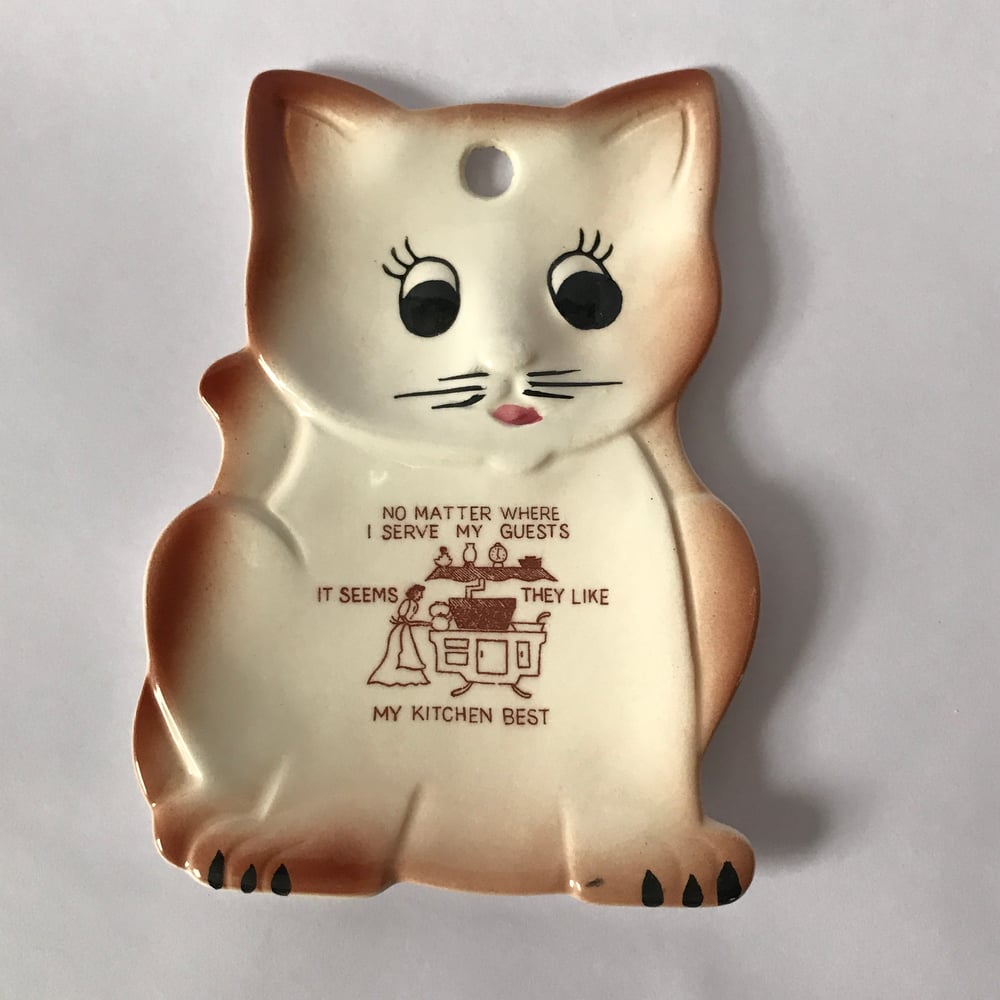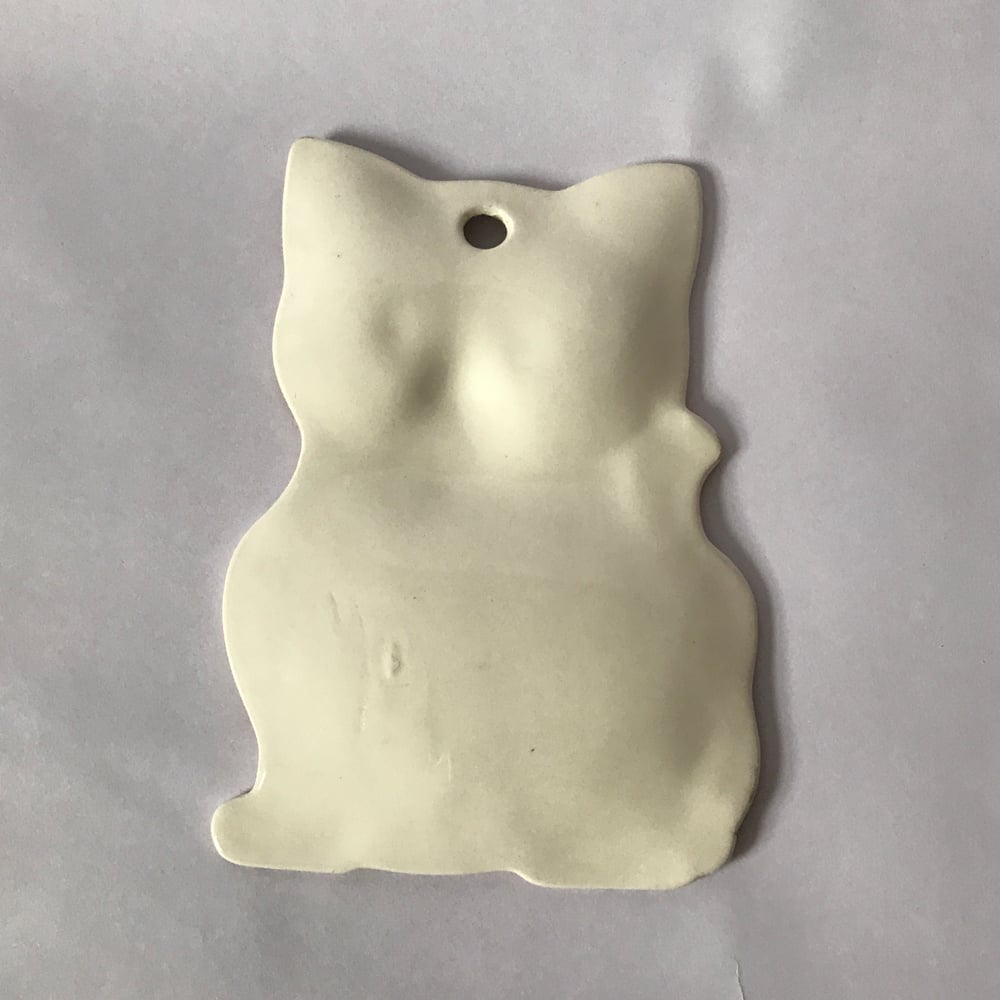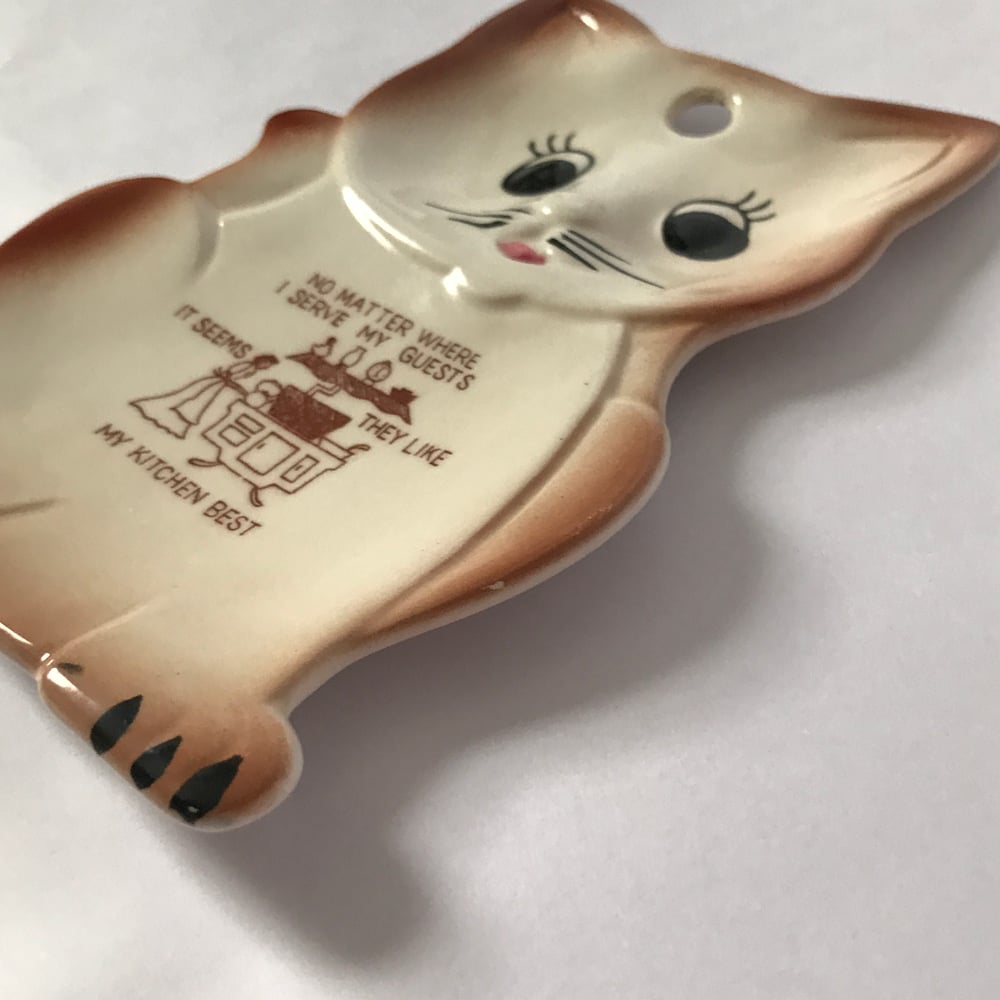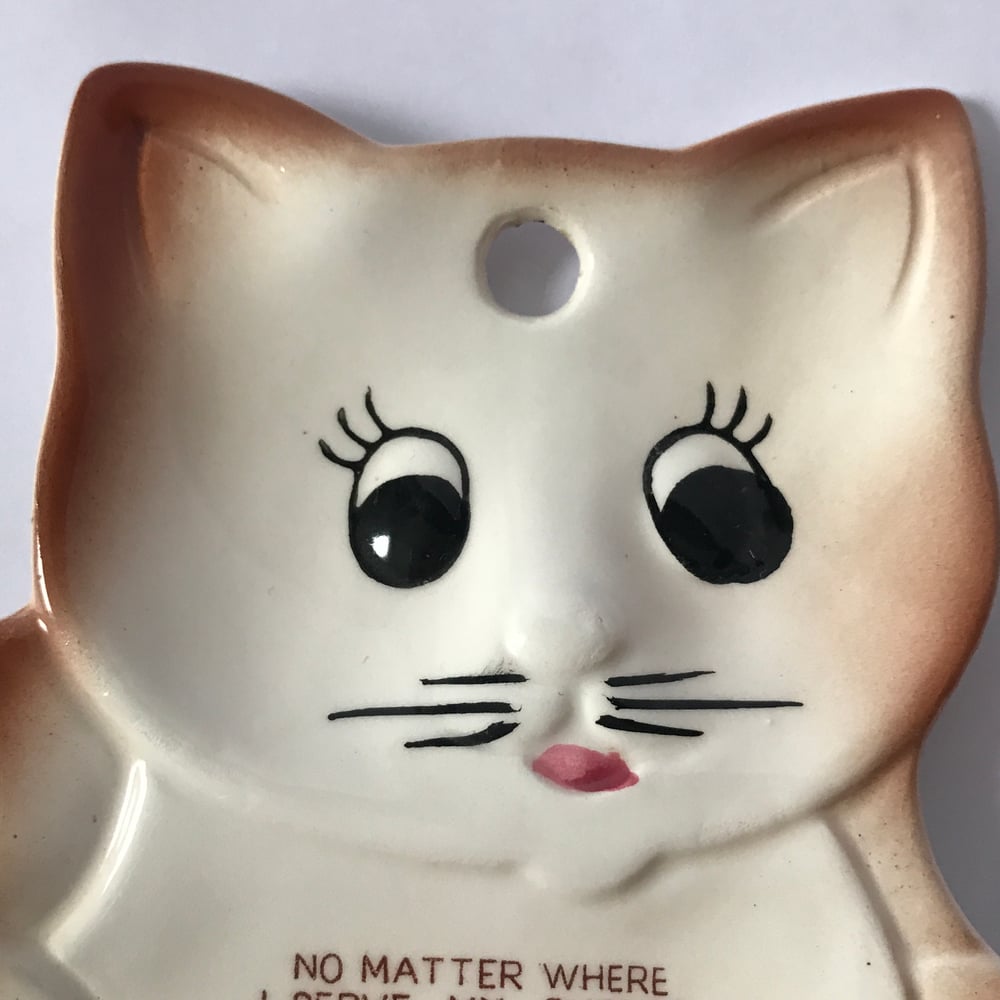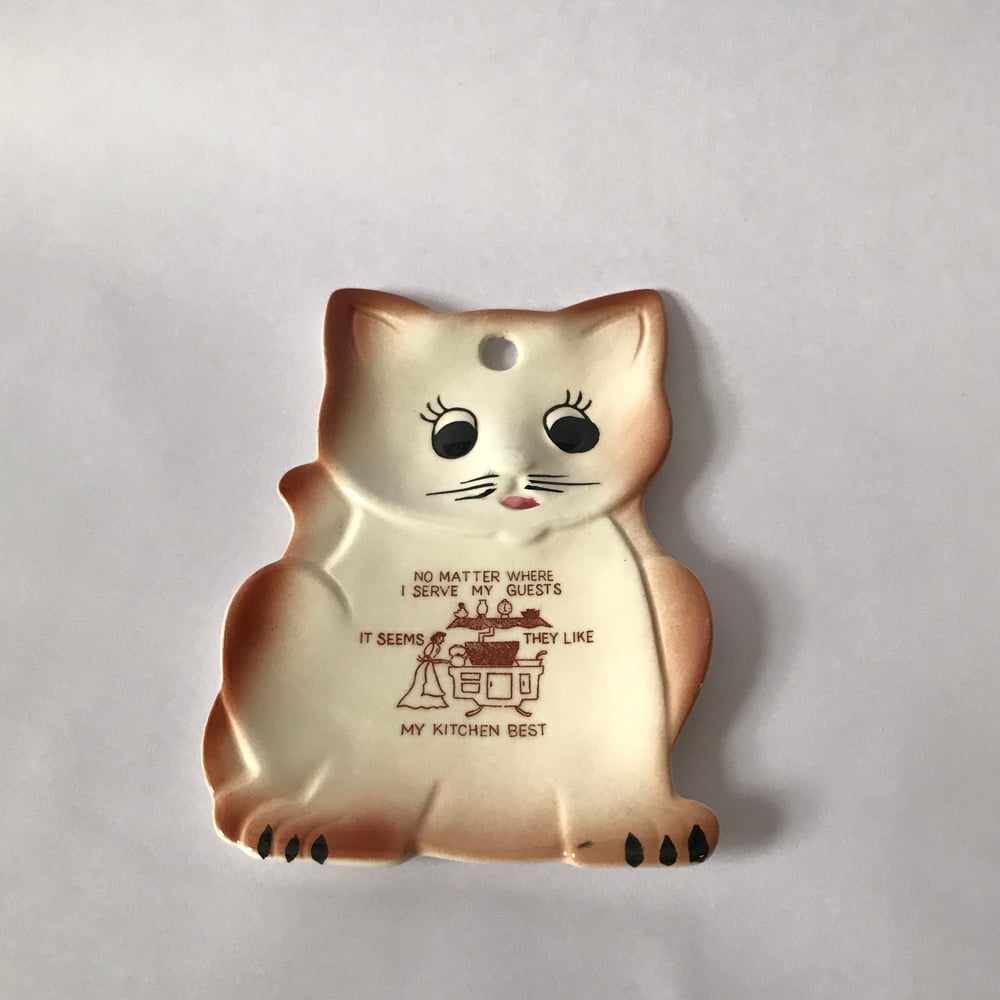 Vintage Cat Poem Tray
Mid-Century- Estimated date (1957)
In great condition!
Can be used to hang on the wall as decor or can be used to hold spoons whilst in the middle of cooking/preparing hot drinks etc.
Height (head to toe): 17cm
Width of tray: 11.5cm
Depth: 1.5cm
"NO MATTER WHERE I SERVE MY GUESTS IT SEEMS THEY LIKE MY KITCHEN BEST".
If you would like more pictures of this item please feel free to email luckytrinketmail@gmail.com for more.