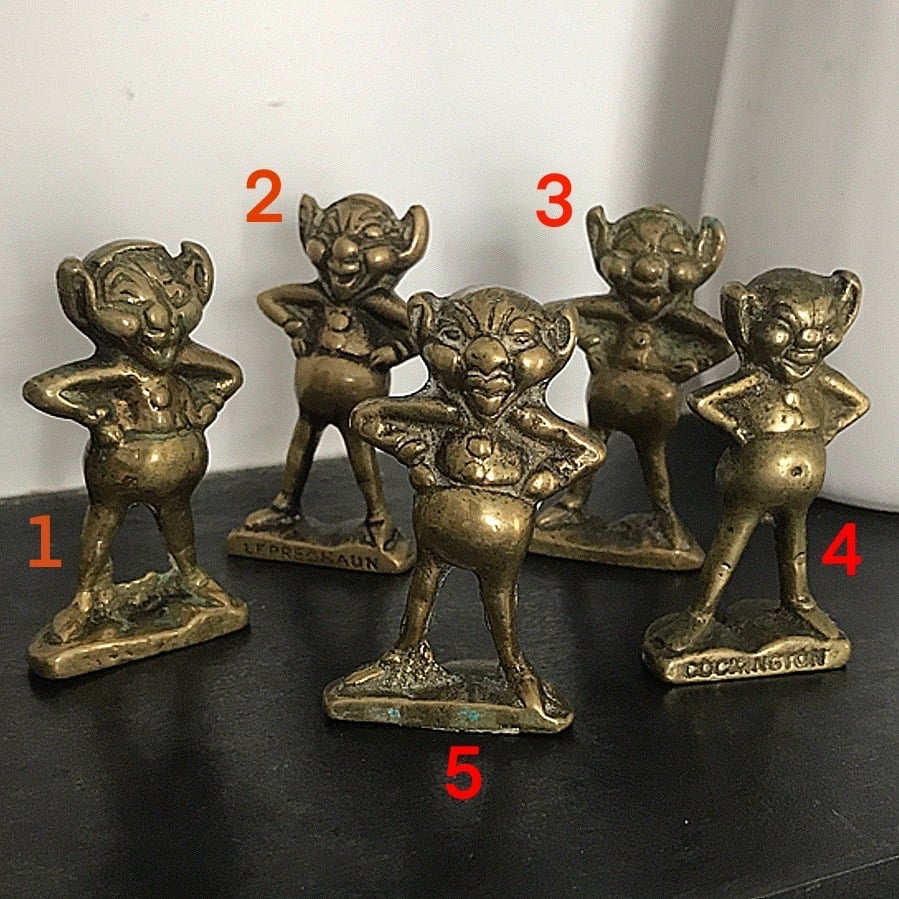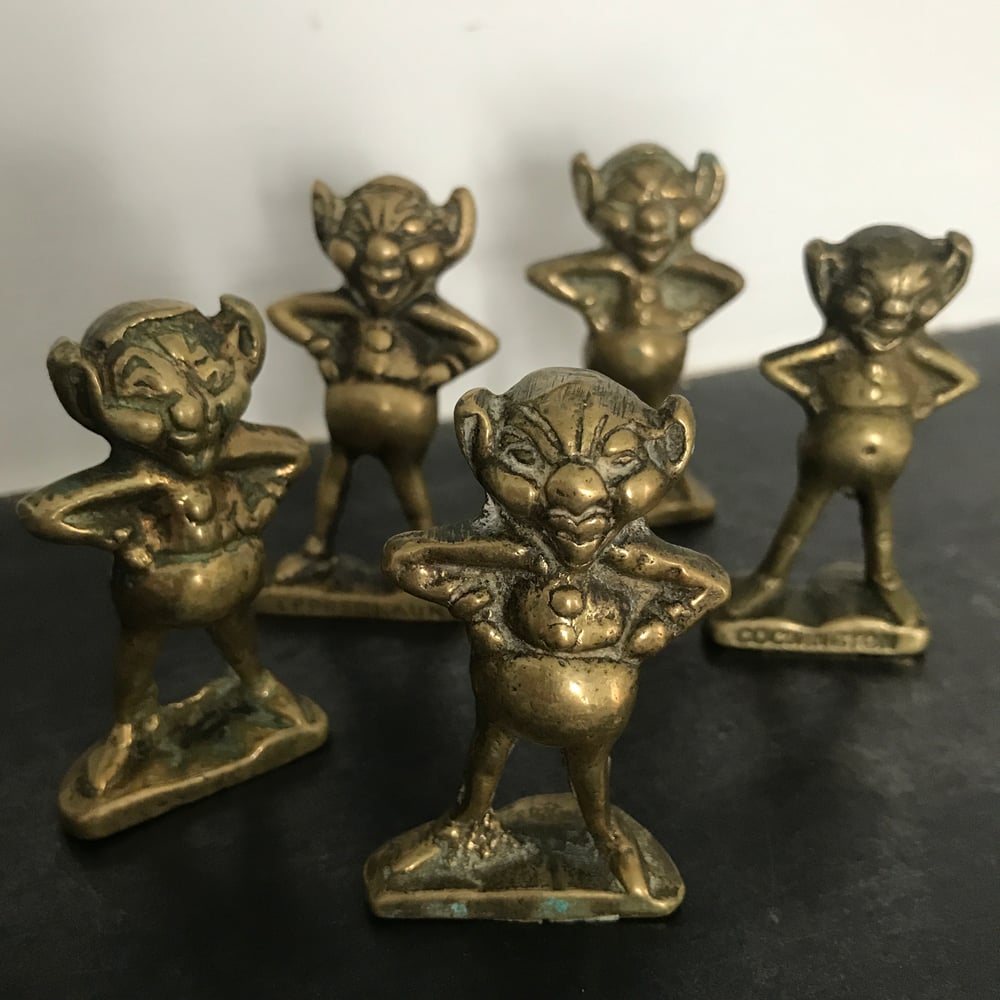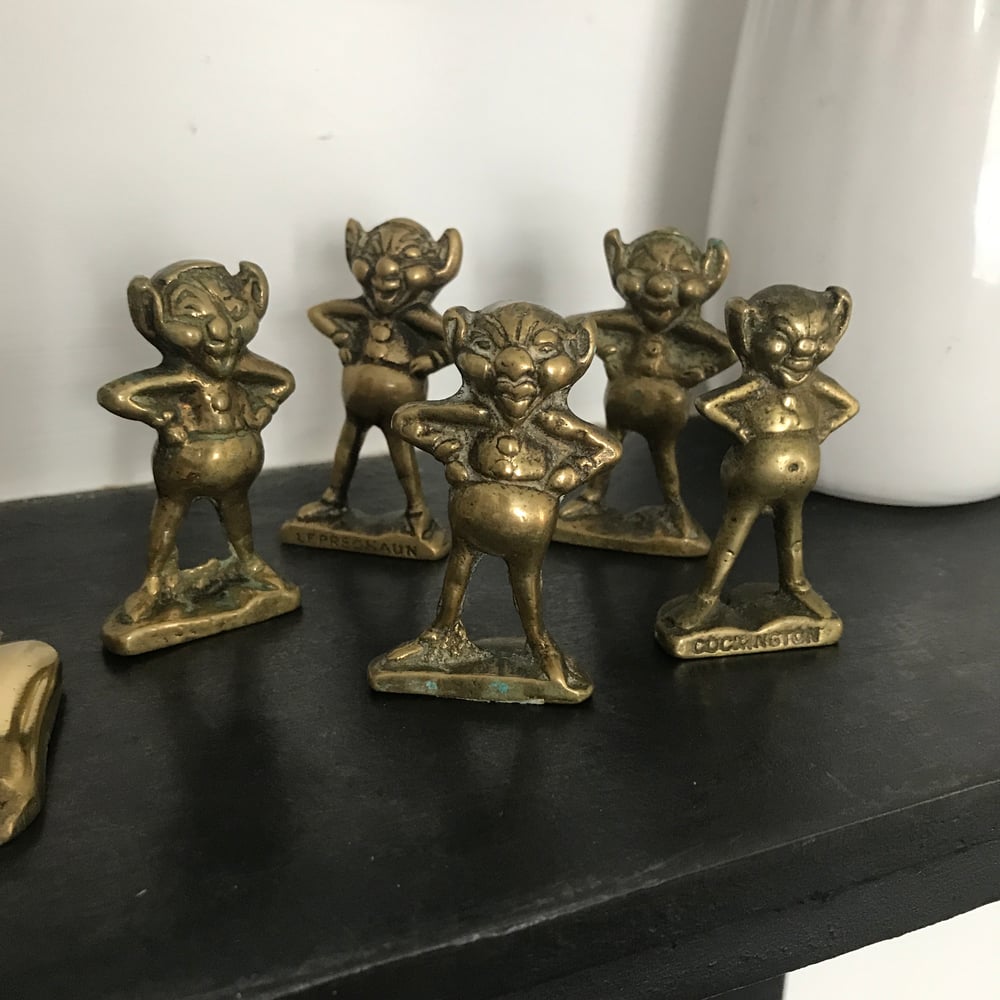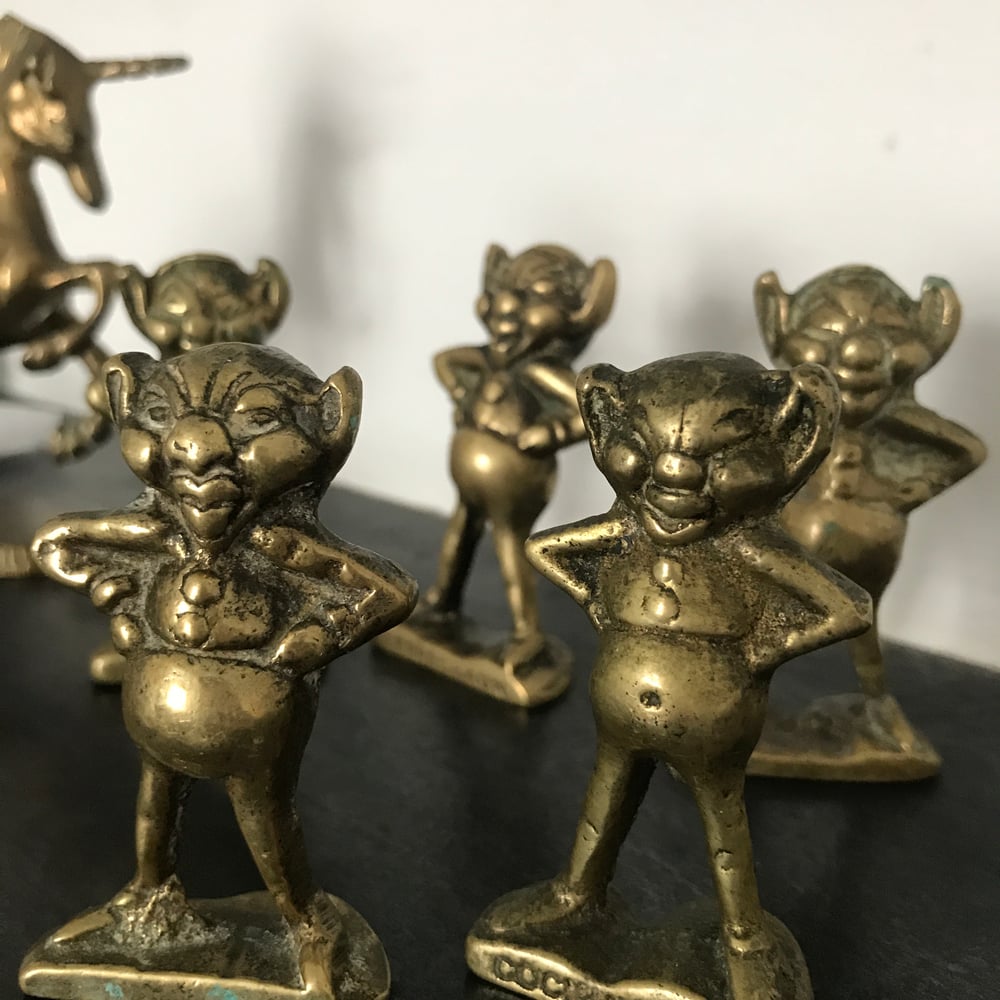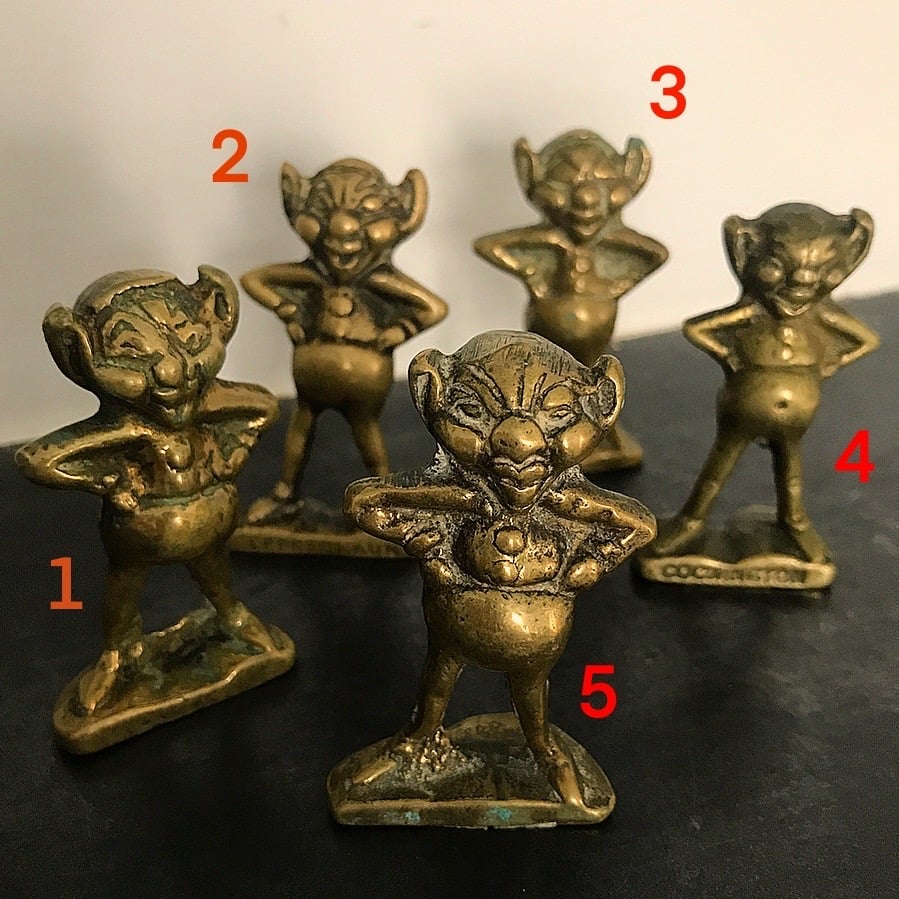 Vintage Brass Imp.
Individual item, select which figurine you want from the list 1-5, see images for number reference.
Slightly worn due to age in otherwise good condition.
This website only allows 5 images per product listing so if you would like more pictures of this item please feel free to email luckytrinketmail@gmail.com or message @_luckytrinket_ on Instagram for more close ups/different angles etc.